TH Real Estate, Greenlaw Pick Up Whittier Industrial Property for $21.3M
Tuesday, December 18, 2018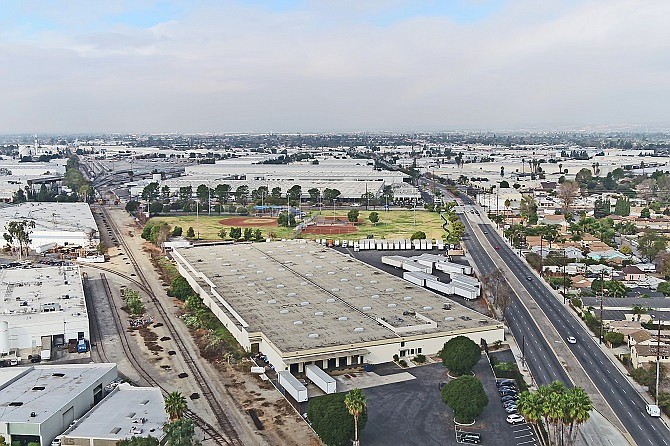 TH Real Estate and Greenlaw Partners have purchased an industrial building in Whittier for $21.3 million. Indio Products sold the 153,080-square-foot building at 12910 Mulberry Dr.
Indio Products has signed a short-term lease for part of the building. It will soon move to a building in Commerce, according to Jones Lang LaSalle's Cameron Driscoll. Indio Products did not immediately return requests for comment.
JLL's Driscoll, Luke McDaniel and Zac Sakowski represented the buyers. They will also handle the leasing of the building. Lee & Associates' Tony Naples represented the seller.
The building is divided into two units. Indio Products was in one and leasing pieces of the other unit.
"They're all going to be moving out," Driscoll said. "They are all on month-to-month leases. Our client is going to fix it up, do basic rehab, and try to sign either one or two tenants longterm."
Driscoll said TH Real Estate and Greenlaw Partners were drawn to the opportunity because the price per square foot, $139, is lower than what other buildings in the area have been selling for.
The property has ample parking, 17 loading docks and seven-ground level doors. It also has a fenced lot around each unit, which Driscoll said makes it very desirable. Tenants, he said, want secured yards.
Commercial real estate reporter Hannah Madans can be reached at hmadans@labusinessjournal.com. Follow her on Twitter @HannahMadans
For reprint and licensing requests for this article, CLICK HERE.