PRIME PROPERTY
Last-mile delivery distribution centers move markets
Friday, December 14, 2018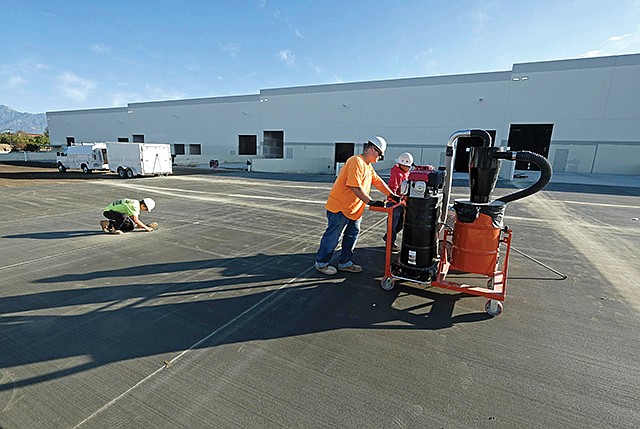 What they say is true: When it comes to real estate, it's all about location, location, location.
That adage became especially relevant in 2018 in regards to last-mile distribution centers, demand for which has increased as online merchants promise faster – often same-day – shipping. These centers are typically smaller industrial facilities in urban areas that can be as little as 20,000 square feet but are often much larger.
Finding properties that fit the bill can be difficult as proximity to freeways and whether surrounding roads can accommodate large trucks and trailers have to be factored in.
"It has to be a great infill location, close to the freeways and have good infrastructure to accommodate truck movement on city roads," said Alex Filler, finance and acquisition director for Dedeaux Properties. Infill refers to redevelopment in desirable areas.
"Any infill location that has good access to freeways and good infrastructure, to us that's like beach-front property," Filler added.
As demand for warehouse space rises, around 3.9 million square feet of industrial space is currently under construction in L.A. County. But even with new properties coming online, "the market remains severely space constrained due to a combination of a resurgence in occupier demand for infill industrial properties and lack of land sites on which to develop," according to a Transwestern report on L.A.'s third quarter industrial market. Around 76 percent of the 1.4 million square feet completed during the third quarter was preleased or sold to owner-users.
The rising demand for industrial space is driven by e-commerce, which has led to the need for more last-mile distribution centers, according to industry experts.
"Industrial is the new retail," said Bret Hardy, the executive managing director at Newmark Knight Frank. "(People) want to be able to have their buying experience while sitting at the comfort of their own room, yet they want their products to be delivered in a two- to four-hour window."
This has led to retailers investing in warehouses to ensure their goods get to customers in a speedy fashion.
"The idea is to have infill warehouses that have the most frequently purchased items close to densely populated areas," Filler said. 
Dedeaux Properties, which acts as a landlord, works with dry goods; cold storage, for meal kits for example; and third-party logistics companies. The company also does some ground-up development, customizing buildings to fulfill tenant needs.
Many of their current developments are in the Inland Empire. One of their most recent L.A. properties was a rehabbed property in Compton that was leased to a third-party logistics company.
Prev Next
For reprint and licensing requests for this article, CLICK HERE.