L.A. Lags on Women Directors
CORPORATE: No female reps at Skechers, B. Riley
Friday, December 14, 2018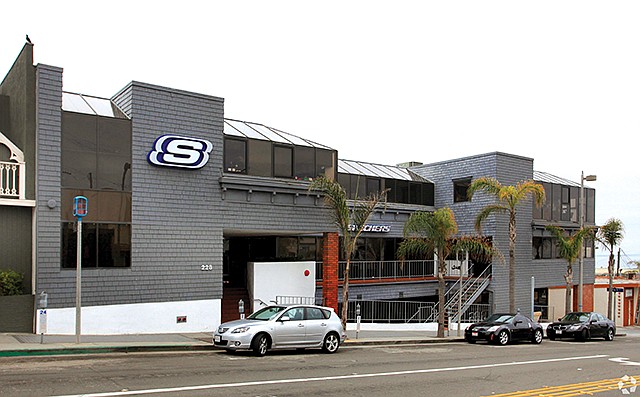 The business community has taken heat for years over the lack of women on corporate boards, and in 2018, these private critiques became public policy in California with a law passed requiring companies to have at least one female board member by Jan. 1, 2020.
Looking at the Los Angeles landscape, data show most boards of the largest publicly traded companies headquartered here meet the basic requirement already though many of them just barely.
There are, however, at least 10 publicly traded companies headquartered in L.A. County with market capitalizations totaling more than $10.7 billion that currently lack a female board member, according to data analyzed by the Business Journal.
The biggest names include Manhattan Beach-based footwear company Skechers USA Inc., El Segundo-based online postage company Stamps.com and Woodland Hills-based financial services firm B. Riley Financial Inc., according to the data provided by 2020 Women on Boards.
Women on Boards is a national organization based downtown working to increase the percentage of women on U.S. company boards to 20 percent or greater by 2020. The organization's data show 95 publicly traded companies in California don't have a woman on their boards.
A separate analysis by the Business Journal found that Los Angeles' 25 largest public companies ranked by 2017 revenue were close, in aggregate, to meeting the 20 percent goal already although many failed on an individual basis, and only one company among the group – Walt Disney Co. – had more than a third of its board comprised of women; none reached the 50 percent mark.
The new law, which was signed by California Gov. Jerry Brown on Sept. 30, is the first in the United States to require gender diversity on a board, according to Betsy Berkhemer-Credaire, 2020 Women on Board's chief executive.
"I hope other states do this," Berkhemer-Credaire said. "The California law will have a ripple effect across the country. To my knowledge there is no one else who has done this other than California."
Searching for Ms. Right
Some of the companies that have no women on their boards are taking steps to remedy the situation – or at least plan to do so in the near future.
B. Riley spokeswoman Jo Anne McCusker said a "process is underway, and we are meeting potential candidates."

Stamps.com spokesman Eric Nash said his firm is "monitoring the recent California legislation."
"Not specifically related to the law, but generally on the subject of board diversity, our board has taken recent action to add to our nominating committee charter that we are, 'committed to actively seeking out highly qualified women and individuals from minority groups to include in the pool from which board nominees are chosen,'" Nash said.
For reprint and licensing requests for this article, CLICK HERE.
Prev Next