L.A. Lags on Women Directors
CORPORATE: No female reps at Skechers, B. Riley
Friday, December 14, 2018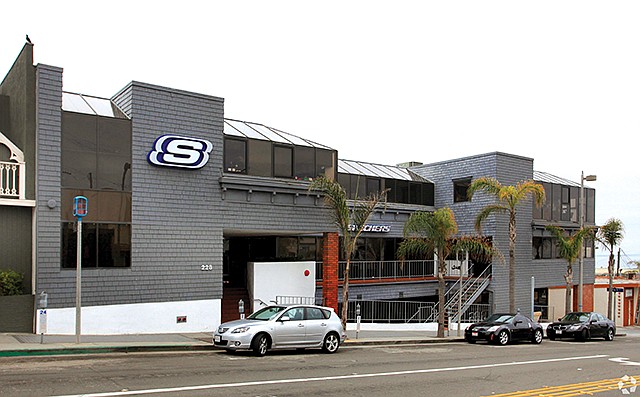 The business community has taken heat for years over the lack of women on corporate boards, and in 2018, these private critiques became public policy in California with a law passed requiring companies to have at least one female board member by Jan. 1, 2020.
Looking at the Los Angeles landscape, data show most boards of the largest publicly traded companies headquartered here meet the basic requirement already though many of them just barely.
There are, however, at least 10 publicly traded companies headquartered in L.A. County with market capitalizations totaling more than $10.7 billion that currently lack a female board member, according to data analyzed by the Business Journal.
The biggest names include Manhattan Beach-based footwear company Skechers USA Inc., El Segundo-based online postage company Stamps.com and Woodland Hills-based financial services firm B. Riley Financial Inc., according to the data provided by 2020 Women on Boards.
Women on Boards is a national organization based downtown working to increase the percentage of women on U.S. company boards to 20 percent or greater by 2020. The organization's data show 95 publicly traded companies in California don't have a woman on their boards.
A separate analysis by the Business Journal found that Los Angeles' 25 largest public companies ranked by 2017 revenue were close, in aggregate, to meeting the 20 percent goal already although many failed on an individual basis, and only one company among the group – Walt Disney Co. – had more than a third of its board comprised of women; none reached the 50 percent mark.
The new law, which was signed by California Gov. Jerry Brown on Sept. 30, is the first in the United States to require gender diversity on a board, according to Betsy Berkhemer-Credaire, 2020 Women on Board's chief executive.
"I hope other states do this," Berkhemer-Credaire said. "The California law will have a ripple effect across the country. To my knowledge there is no one else who has done this other than California."
Searching for Ms. Right
Some of the companies that have no women on their boards are taking steps to remedy the situation – or at least plan to do so in the near future.
B. Riley spokeswoman Jo Anne McCusker said a "process is underway, and we are meeting potential candidates."

Stamps.com spokesman Eric Nash said his firm is "monitoring the recent California legislation."
"Not specifically related to the law, but generally on the subject of board diversity, our board has taken recent action to add to our nominating committee charter that we are, 'committed to actively seeking out highly qualified women and individuals from minority groups to include in the pool from which board nominees are chosen,'" Nash said.
He said the charter change was made in October 2018, which is after Brown signed the law mandating corporate boards include women.
In recent months, there have been a flurry of companies making female executive appointments to major boards locally.
Penelope Foley at TCW Group Inc., a Los Angeles-based global asset management company, in October, replaced former male board member Jess Ravich, who resigned after an investigation uncovered "unprofessional communications."
Online hiring and job-search platform ZipRecruiter Inc., based in Santa Monica, named two women to its board of directors in November.
Westlake Village-based MannKind Corp., a biopharmaceutical firm that develops therapeutic products for diseases, such as diabetes and pulmonary arterial hypertension, on Nov. 27, named Christine Mundkur, a pharmaceutical executive with a quarter century of experience in the industry, to its board.
"Even prior to the California law requirement, MannKind was searching to add diversity to our board members, not purely for gender reasons but from an experience standpoint, given our organization's transformation to a pharmaceutical commercial operation in the past 18 months," said Rose Alinaya, MannKind's senior vice president in charge of investor relations and treasury.
"As you can imagine, such a search takes quite some time to find the right professional who is willing and available to sit on a public company board," Alinaya said.
Other firms did not respond to requests for comment as to why there were no women on their boards.
These included footwear company Skechers; Los Angeles-based legal newspaper and court technology company Daily Journal Corp.; Santa Monica-based Anworth Mortgage Asset Corp.; Santa Monica-based toymaker Jakks Pacific Inc.; Rolling Hills Estates-based ecommerce company Natural Health Trends Corp.; Hawthorne-based security inspection maker OSI Systems Inc.; and Los Angeles-based biotech firm Puma Biotechnology Inc.
A spokesman with Alhambra-based Emcore Corp., an advanced optics maker, referred questions regarding its four-person, all-male board, to "compliance," but the company did not respond further.
Bolstered boards
The California law, authored by State Sen. Hannah-Beth Jackson, of Santa Barbara, increases again the requisite number of female directors beginning Jan. 1, 2022. At that time, a minimum of three female directors is required for boards of six or more, two female directors for boards of five, and one female director if a board is made up four or fewer members.
Companies out of compliance with the law face fines starting at $100,000.
The law was pushed through the state legislature after a study by Board Governance Research, a San Diego-based company that provides independent research on corporate governance practices, found that a quarter of California's public companies have no female directors at all.
The new law has encountered stiff opposition.
The California Chamber of Commerce, a business advocacy group that represents one-quarter of the private-sector jobs in California, fired off scores of opposition letters to state leaders who backed the law as it was debated in Sacramento.

The chamber, which has been rumored to be involved in an effort to challenge the law based on alleged violations of the U.S. and California constitutions and California's Civil Rights Act, wrote in late August that the new law potentially "elevates (gender) as a priority over other aspects of diversity" and places California companies in a legal predicament.
California Chamber spokeswoman Denise Davis said she was unaware of any active court challenges to the law.
The traditional way board searches are handled leaves little room to include female candidates, according to experts who have followed the law's passage in California. Board searches often are handled behind closed doors. Open seats are rare because few companies have term limits, and only about half of public corporations have age limits.
Renee LaBran, a partner with Rustic Canyon/ Fontis Partners, a Pasadena-based private equity fund, said finding a female board candidate can sometimes be tough, but boards' standards are often unreasonable.
"I saw one board search where the criteria they laid out, I'm not sure a person in America fit it" she said. "They said they were looking for a woman, but there were so many criteria, I have to wonder if they're being disingenuous."
For reprint and licensing requests for this article, CLICK HERE.