AEG Taps Rank + Rally For Retail Role
Company will oversee in-venue sales as well as e-commerce for teams
Friday, August 24, 2018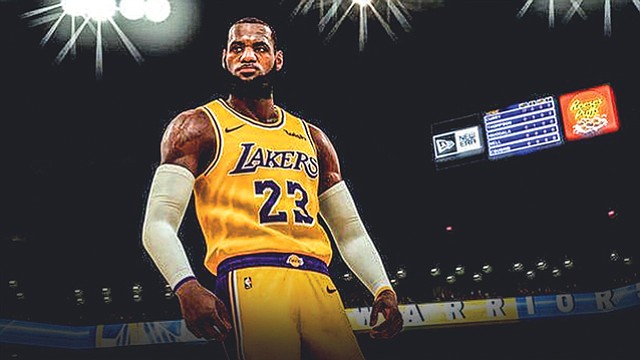 Anschutz Entertainment Group Inc. agreed this month to a deal that makes Rank + Rally, a subsidiary of the Chicago-based hospitality group Levy Restaurants, the exclusive retail operator at AEG-owned facilities, including the Staples Center and StubHub Center in Los Angeles and the Target Center in Minneapolis.
Rank + Rally also will handle online retail operations and manage e-commerce for the facilities and their respective home teams.
The in-venue stores at both the Staples Center and StubHub Center will be operated by Rank + Rally under their current Team LA Brand and Galaxy Team Store brand respectively.
"By 2026, licensed sports merchandising is expected to grow to $46.8 billion, and consumer's shopping preferences are continuing to shift to e-commerce platforms," Todd Goldstein, chief revenue officer for AEG, said in a statement. "This new partnership with Rank + Rally will allow us to better serve our customer's both in-store and online."
Levy Restaurants has worked with AEG since 2004 , handling hospitality and food duties at all of the downtown-based company's sports and entertainment properties throughout the world.
The experience on hospitality and food cleared the way for AEG to hand retail and e-commerce duties to Rank + Rally, with launched in March of 2017 under the Levy umbrella.
Rank + Rally's services also include product design and development, pricing and promotion planning and store operations. The company counts various other venues and teams as clients, including the Chicago Cubs, Golden State Warriors, Las Vegas Golden Knights and T-Mobile Arena, which counts AEG as a co-owner, among others.
Clippers Deal with Vivid Seats
Los Angeles Clippers' season ticket holders have a new avenue to sell extra tickets.
The Clippers agreed this month to terms with Vivid Seats for the upcoming 2018-2019 season, making Vivid Seats another official ticket marketplace for the team. This deal marks the Chicago-based ticket enterprise's first official relationship with a National Basketball Association club.
The multi-year agreement calls for Vivid Seats' service to be integrated with AXS, a unit of AEG that currently serves as the Clippers' official ticket provider. Vivid Seats will act as another venue for Clippers ticket-holders who want to sell their tickets on the secondary market.
"By partnering with Vivid Seats, a company that like the Clippers is founded in innovation, we're excited to provide our fans a more frictionless ticketing process," Gillian Zucker, president of business operations for the Los Angeles Clippers, said in a statement. "Our goal is that every single touchpoint our fans have with the Clippers is an exceptional experience, and Vivid Seats not only understands that fully, but is able to help us achieve that outcome."
The Clippers found Vivid Seats mobile technology as an important piece of the partnership, and are counting on a faster and sharper mobile experience for their fans.
Lakers to Join NBA 2K
The Los Angeles Lakers announced the team will participate in the NBA 2K e-sports league for the 2018-19 season.
The purple and gold join the Minnesota Timberwolves, Atlanta Hawks and Brooklyn Nets as the four new professional franchises to build and debut e-sports teams, taking the league to 21 total teams for the upcoming 2018-19 NBA 2K season.
Teams in e-sports leagues draft professional video game players who represent their respective organizations in competitive games of NBA 2K.
The Lakers will pay the $750,000 new franchise expansion fee in return for a three-year participation term – a requirement to join the league. The Lakers admission into the 2019 NBA 2K league is a major win for the e-sports organization because it adds the Los Angeles market, making Houston the largest market without an NBA 2K professional franchise.
The NBA joined with Take-Two Interactive Software Inc., the video game studio behind NBA 2K, to expand the basketball league's presence in the e-sports market starting last fall. The inaugural games of the "NBA 2K eLeague" began May 1 and saw the first playoffs ended August 25.
"Welcoming these four world-class organizations and their passionate fanbases to the NBA 2K League is an exciting moment not only for the league, but for the entire 2K community," Brendan Donohue, NBA 2K League managing director said in a statement Wednesday.
Staff reporter Joshua Niv can be reached at jniv@labusinessjournal.com or (323) 556-8336.
For reprint and licensing requests for this article, CLICK HERE.