Finnair to Launch Nonstop Service from LAX to Helsinki Starting March 31
Tuesday, August 21, 2018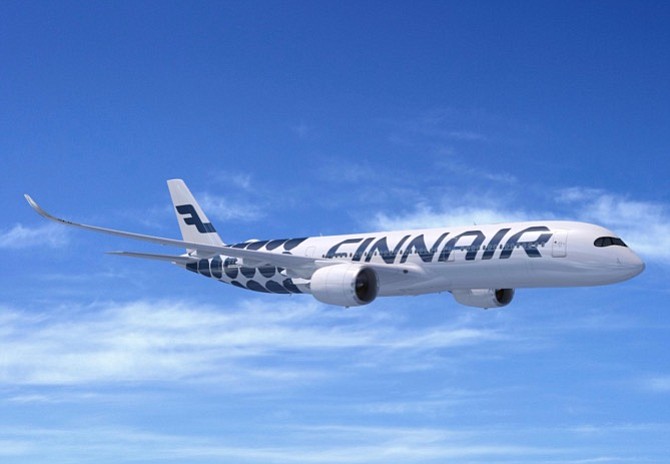 Finnair was set to announce on Aug. 21 that it will offer the first nonstop flight service from Los Angeles International Airport to Helsinki, Finland starting on March 31.
Until now, people wanting to fly from LAX to Helsinki have had to connect through San Francisco, Chicago or some other airport, with total flight times generally exceeding 14.5 hours.
Finnair's thrice weekly flights, using Airbus 350 aircraft, will take 10.5 hours eastbound to Helsinki and 11 hours westbound to LAX. Because of Helsinki's location, Finnair will also be able to offer out of LAX price-competitive connecting trips to other Scandinavian cities, the Baltic republics, Russia and northern Germany, according to the announcement.
"We are very happy to expand our North American network and fly a new route to Los Angeles with our Airbus A350," Juha Järvinen, Finnair's chief commercial officer said in a statement. "We opened our route to San Francisco two years ago with tremendous success, proving that California and the West Coast are very popular with our customers. We are confident that this new route to Los Angeles will garner the same level of interest moving forward."
Prices for the new route have not yet been announced. Current prices for one-stop round-trip service on Finnair and other airlines generally run between $450 and $650.
Economy, education, energy and transportation reporter Howard Fine can be reached at hfine@labusinessjournal.com. Follow him on Twitter @howardafine.
For reprint and licensing requests for this article, CLICK HERE.