Apple Co-Founder Joins L.A. Crypto Summit
Wozniak will address blockchain enthusiasts at October convention
Friday, August 17, 2018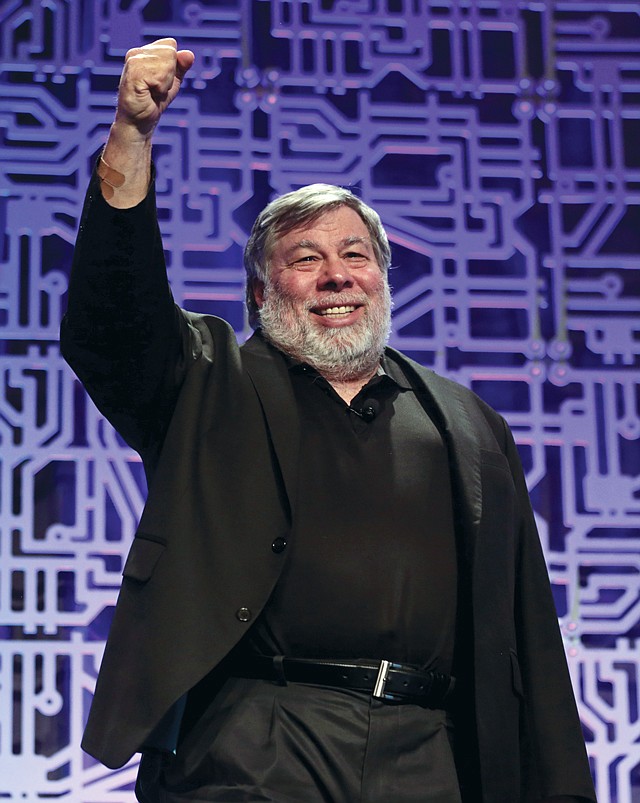 Organizers of 2018 Crypto Invest Summit last week confirmed that a keynote address from Apple Inc. co-founder Steve Wozniak is on the schedule for its Oct. 22-24 run at the Los Angeles Convention Center.
The summit, which sold out the Convention Center's Concourse Hall last year with a crowd of about 4,500, aims to increase mainstream understanding and use of blockchain and cryptocurrencies. Summit co-founder Alon Goren says he expects around 6,000 attendees this year, when the conference will "nearly double its square footage" by adding Petree Hall and meeting rooms upstairs.
Wozniak's keynote which will address the potential applications of Bitcoin and how blockchain technology can be used to create commercial products.
"I am very excited to speak about the potential for Bitcoin and blockchain at Crypto Invest Summit," Wozniak said in a statement. "I want to speak with the biggest players in the blockchain community, challenge them to make innovative products that create utility and then bring real value to their users."
"No one demonstrates innovation and distributing its rewards to those who helped build it more than the Woz," said Goren.
TechCrunch reported that roughly $1.3 billion was raised in total funding by companies in the blockchain segment from January 2012 to May 2018.
There are few signs the stream of money pouring into the industry will dry up soon.
Goren believes the conference will help increase Los Angeles' blockchain industry profile.
"Los Angeles in general has a lot of funds and companies that are building really great cryptocurrency companies and blockchain companies in general; and some of the most well-known companies have their roots in L.A.," Goren said. "A big part of what we do in the summit is to show investors around the world the companies that are in L.A., and then show investors that are here companies around the world."
Wozniak is known for designing Apple's first marketed computer and developing the Apple II, one of the first commercially mass-produced microcomputers. The Cupertino-based company supports exploration in the field but only from authorized sources – in June it banned app developers from creating applications or games which mine cryptocurrencies while running on users phones or computers.
HyreCar Partners With NIADA
Downtown-based online car sharing marketplace HyreCar Inc. entered into a strategic partnership with the National Independent Automobile Dealers Association on Aug. 7.
The partnership was arranged by DriveItAway.com Inc., which for six months has been attending NIADA events to promote car-sharing at dealerships. HyreCar, working with DriveItAway, will have access to the NIADA's membership of 17,000 domestic member dealerships, and will encourage dealers to use their platform to enter the car-sharing (mobility as a service) market.
Prev Next
For reprint and licensing requests for this article, CLICK HERE.