Nikias Out at USC; Trustee, Former Aerospace Exec Austin Named Interim President
Tuesday, August 7, 2018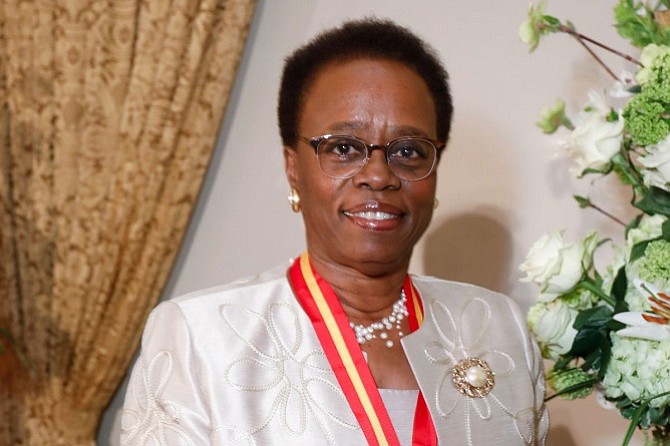 Max Nikias on Aug. 7 stepped down as president of USC and the board of trustees named one of its own, Wanda Austin, as interim president pending a nationwide search, board chair Rick Caruso announced in a letter to USC students, faculty and staff following an afternoon board meeting.
Nikias had agreed in late May to step down, but no timetable was given then, prompting some criticism about why he was still in the role of president. Nikias, 65, had come under increasing pressure to resign amid a scandal involving allegations of patient abuse by former campus gynecologist George Tyndall. That had followed allegations of inappropriate conduct by former Medical School dean Carmen Puliafito.
Board chair Caruso's Aug. 7 letter said, "Today, C.L. Max Nikias has agreed to step down, effective immediately, and will move into the role of President Emeritus and Life Trustee of the University." The letter also said Nikias will assist with the transition of the incoming president.
Austin, 64, served as the first female and first black chief executive of the Aerospace Corp. in El Segundo from 2008 through 2016; during her tenure, the employee count topped 3,600 and annual revenue reached $950 million. In 2015, then-President Barack Obama appointed her to the President's Council of Advisors on Science and Technology, where she served until his term ended in Jan. 2017. Austin, who received a Ph.D. in engineering from USC, has served on the USC board of trustees since 2010.
In his letter, USC board chair and real estate developer Caruso said the board has retained education executive recruitment firm Isaacson Miller and executive search firm Heidrick & Struggles to assist in finding a permanent president and that the search would be completed within four to six months.
Caruso also said in the letter that downtown Los Angeles law firm O'Melveny & Myers is conducting an investigation into the issues surrounding former campus gynecologist Tyndall. Caruso said the university has formed an office for professional ethics, led by the university's vice president Michael Blanton, to monitor, track and investigate complaints.
Economy, education, energy and transportation reporter Howard Fine can be reached at hfine@labusinessjournal.com. Follow him on Twitter @howardafine.
For reprint and licensing requests for this article, CLICK HERE.