Tailwind Pushes LAX Hotels Ahead
HOSPITALITY: Higher room rates draw new development
Friday, April 27, 2018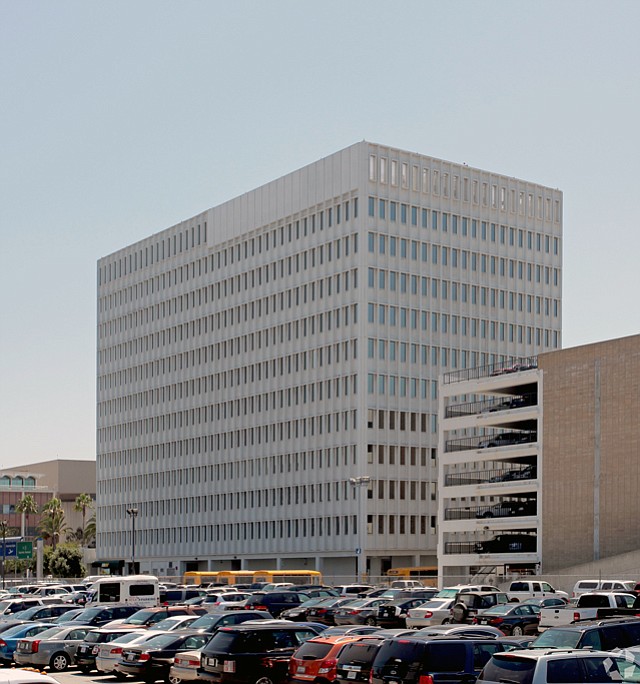 Hotels around Los Angeles International Airport run the risk of becoming victims of their own success if they don't keep up with new additions and renovations in the area.
Occupancy rates at the 15 or so hotels that account for about 7,600 rooms along or near Century Boulevard have traditionally run higher than most parts of L.A. County.
Their proximity to LAX is a main reason for the relatively strong performance – the airport drew 84.6 million travelers in 2017, up 4.5 percent from the year prior.
Another factor has been a high concentration of affordable hotels geared to corporate road warriors and budget-conscious tourists.
The price equation has shifted in recent years, too. Room rates in the LAX area average $149 last year, up 46 percent over five years, according to CBRE Group Inc.'s Hotels' Americas Research.
The higher rates have gotten the attention of both hotel operators and developers.
Three new airport-area hotels have come on line in the past year, adding roughly 440 rooms to the market. Several smaller hotels have opened in nearby Culver City and several South Bay cities, adding hundreds more rooms within a five-mile radius of LAX.
The new supply of rooms has pushed the occupancy rate down a percentage point to 85.6 percent from last year, and is poised to slow the increases in room rates, according to said Phil Baxter, general manager for the Westin Los Angeles Airport Hotel.
"The last two or three years have been exceptionally good for hotel operators here," Baxter said. "Now, as the new supply has come on line, it's still a good market, but a slight bit more of a struggle."
A small exception to the trend came in mid-April, when the 149-room Travelodge LAX shut down. Los Angeles World Airports, the city agency that operates LAX, purchased the hotel several years ago and now plans to demolish it to make way for a traffic improvement program.
Office conversions
Two of the newly opened hotels are in the same converted office building at 6151 West Century Blvd. under the Hilton Hotels Corp. banner: the 122-room Homewood Suites by Hilton Los Angeles International Airport and the 168-room H Hotel Los Angeles, Curio Collection by Hilton.
Each of the two hotels target niches that have been strong performers of late: the H Hotel aims for luxury travelers, while the Homewood Suites targets value-conscious family tourists with its in-room food storage and kitchen space, according to Michael D'Amodio, area general manager for three of the Hilton-flagged hotels near LAX.
Another office building-to-hotel conversion is planned just down the street, at 5959 West Century Boulevard, according to Brandon Feighner, director at CBRE Group's hotel consulting unit. The project is still a year or two away from a start on a renovation that will create two hotels under the Hyatt Hotels Corp. brand: a Hyatt Place and Hyatt House.
Hyatt's and Hilton's plans follow the first LAX-area hotel to emerge from an office building conversion three years ago: the 231-room Residence Inn by Marriott International Inc.
The switch from offices to hotels seems ideally suited to current circumstances in in the airport area.
"What you have here is not only a healthy hotel market by LAX but also one of the lower performing office markets, with a vacancy rate north of 30 percent along Century Boulevard," Feighner said.
Competitive response
The new LAX hotels have prompted older competitors along Century Boulevard to up their game through a constant stream of renovations.
"Everyone is spending a lot of money to keep up," said Laurie Hughes, executive director of the Gateway to Los Angeles Business Improvement District, which is centered along Century Boulevard near LAX.
Hughes and other local hotel executives said major renovations over the past couple years have included the Renaissance Los Angeles Airport Hotel, the La Quinta Inn & Suites, the Holiday Inn LAX and the Courtyard by Marriott LAX, among others.
Embassy Suites LAX North was early on the trend, with a major renovation nearly three years ago, according to Hilton area manager D'Amodio. The hotel is already sprucing up a bit, freshening up its bathrooms, converting tubs to showers with glass doors.
"It's all about improving the guest experience and keeping up with all the other hotels," D'Amodio said.
And at the Westin LA Airport Hotel, General Manager Baxter said a minor refresh – including upgrades to hotel corridors – was completed late last year; a major renovation is now in the early planning stages.
For reprint and licensing requests for this article, CLICK HERE.