Local Universities Move Up in National Rankings
Tuesday, September 12, 2017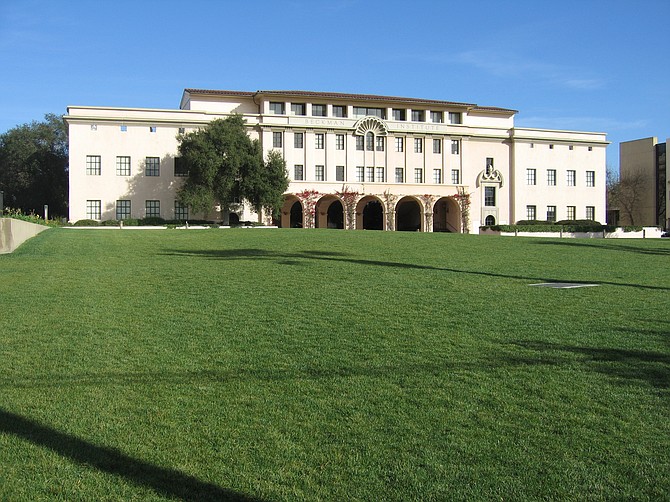 L.A.'s major universities moved up in the latest national ranking released Tuesday from U.S. News & World Report, with the California Institute of Technology at No. 10 and UCLA and USC tied for No. 21.
Pasadena's Caltech moved up from No. 12 last year, while UCLA moved up from No. 24 and USC from No. 23 on the list of the 300 best national universities. UCLA and USC are now tied with UC Berkeley. Pepperdine University in Malibu moved up to No. 46 from No. 50.
Other local schools on the national list include Biola University in La Mirada and University of La Verne, tied for No. 159, and Azusa Pacific University at No. 187.
Among regional schools – which U.S. News qualifies as institutions that offer undergraduate and masters programs but few doctoral degrees – Loyola Marymount University of Westchester ranked No. 3 on the Western Region list, unchanged from last year. California Lutheran University of Thousand Oaks came in at No. 14, up from No. 16 last year. Mt. St. Mary's University Los Angeles of Brentwood was next at No. 29, followed by California State Polytechnic University Pomona at No. 31.

The other four California State University campuses in the county were lower down on the Western Region list: Long Beach (No. 39), Los Angeles (No. 59) and Northridge (No. 73).
The Claremont consortium of colleges placed high on the list with three schools in the top 20 of the national liberal arts colleges list. Pomona College moved up to No. 6 from No. 7 last year. Claremont McKenna College was close behind at No. 8 (up from No. 9). Harvey Mudd College was tied for No. 12. Two more placed in the highly as well with Scripps College at No. 26 and Pitzer College No. 33. Occidental College of Eagle Rock was unchanged at No. 44.
The U.S. News rankings of more than 1,800 colleges and universities across the nation focus on academic excellence, with schools evaluated on hundreds of data points and up to 15 measures of academic quality. Overall, the rankings emphasize student outcomes – such as graduation and freshman retention rates – which carry the most weight at 30 percent. 
Economy, education, energy and transportation reporter Howard Fine can be reached at hfine@labusinessjournal.com. Follow him on Twitter @howardafine.
For reprint and licensing requests for this article, CLICK HERE.