L.A. Tops in Nation for Most Stressful Commute: Survey
Tuesday, October 24, 2017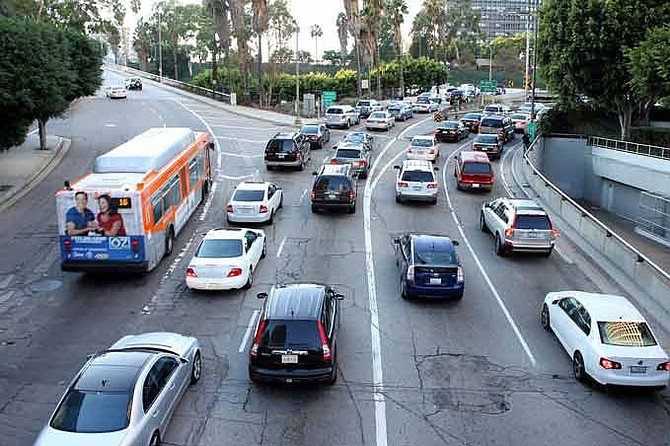 Los Angeles is the worst city in the nation for stressful commutes, even though it only ranks eighth for the longest average commute, according to a survey released Tuesday from Menlo Park staffing firm Robert Half International.
Los Angeles ranked No. 1 for most stressful commute in the survey, followed by Miami, Phoenix, San Francisco and Austin, Texas.
But the average round-trip commute time of Los Angeles-area respondents was only 54 minutes, placing it No. 8, well behind the 60-minute average experienced by respondents around Washington, D.C.
San Francisco, Chicago, New York and Dallas all had longer commute times than Los Angeles.
More than 2,700 workers in 27 U.S. markets were surveyed last month to determine average commute times and the cities with commutes that generated the highest stress levels.
The findings in the survey suggest that the length of commute is not the only factor – and often not the most important factor – in stress levels of commuters.
"In big cities like Los Angeles, professionals may have come to expect a long travel time and take it in stride – especially if it has become part of their daily routine," Brandi Britton, district president for Robert Half in the greater Los Angeles area, said in an email. "Aside from the length of the commute, there are several other factors that can lead to stress – such as a poor public transportation system, traffic congestion, weather and frequent construction projects. Some would argue experiencing these obstacles regularly would be more stressful than simply a long commute."
Economy, education, energy and transportation reporter Howard Fine can be reached at hfine@labusinessjournal.com. Follow him on Twitter @howardafine.
For reprint and licensing requests for this article, CLICK HERE.