Q3 Dip for Local Consumer Confidence
ECONOMY: Lowe Index puts outlook below baseline
Friday, October 20, 2017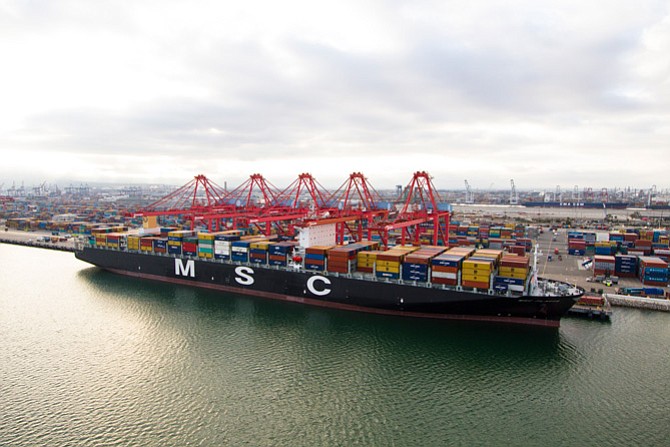 It should be the best of times in Los Angeles: Unemployment is near historic lows, wages are rising and businesses are growing.
Yet Angelenos are growing less optimistic in their outlook for the local economy and remain cautious on the national front, according to a new quarterly consumer sentiment survey from the Lowe Institute of Political Economy at Claremont McKenna College.
The index for Los Angeles County fell below its baseline score of 100 for the first time in the two years the Lowe Institute has been tracking it, dropping to 95.7 during the third quarter from 100 in the second quarter.
The local index peaked at almost 126 in the fourth quarter of 2015.
The index for the national outlook remained stable during the third quarter at 96.8 after falling for the three previous quarters.
"We have growth and people feel that, but it's just not growing that fast," said Marc Weidenmier, former director of the Lowe Institute who just started a new post as professor of finance and economics at Chapman University in Orange.
The quarterly survey appears to be the first to exclusively track consumer sentiment among a sampling of Los Angeles County residents. The third quarter survey included 500 respondents who answered questions about their current economic situation, their outlook for their own finances and spending in coming quarters, and their outlooks on both the national and local economies.
Consumer spending accounts for roughly 70 percent of all economic activity in the nation, which is why consumer sentiment is tracked closely. Both Chapman University and the Conference Board of New York publish consumer sentiment indices for California – both with a baseline of 100 – but don't break that down further for Los Angeles County.
Chapman's California index reading during the third quarter was 106.7, with the current conditions index at 110 and the future conditions index at 99.8. The Conference Board's monthly California index was 122.4 in September, with a present situation index at 154.3 and future expectations at 101.
The Lowe survey is one of the first in the nation to track consumer sentiment at the local level, the authors said.
Weidenmier cited several factors for the comparatively more cautious attitude that the Lowe Institute survey found among L.A. consumers. He said L.A. County, with its diverse makeup and the port complex, is ground zero for concerns about potential moves to restrict immigration and trade, which have been threatened by Trump administration all year.
Prev Next
For reprint and licensing requests for this article, CLICK HERE.