Deal & Dealmakers: E-sports Remain Hot
Online gaming industry continues to garner bets from venture capital firms.
Friday, October 20, 2017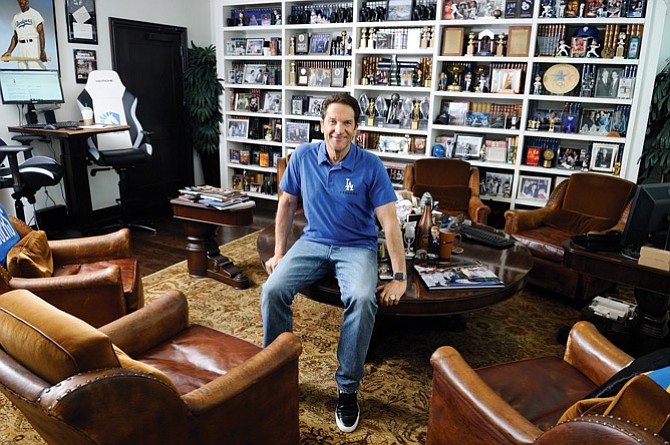 The Dodgers are in the World Series, football is in full swing and professional basketball and hockey are back in season.
The hottest sport right now – at least from an investment standpoint – isn't played on a field, a court or a rink, however.
E-sports continues to see inbound investment and it seems every traditional sports ownership group is clamoring for a piece of the virtual action. VY Esports of Santa Monica is the latest outfit to benefit, drawing last week an undisclosed amount of financing in a seed round.
Investors in VY included Elysian Park Ventures, the VC arm of the Los Angeles Dodgers and ownership group Guggenheim Baseball Partners (see related item in Page 3 column); and Courtside Ventures, Cleveland Cavaliers owner Dan Gilbert's venture outfit. The round was led by Raine Ventures, Raine Group of New York's early-stage fund.
The VY investment is somewhat different than other local e-sports investments in that the company is not a team or a game studio. VY instead is an ad firm that targets the e-sports gaming community. The company said in a release it specializes in branded content tied to e-sports tournaments and events.
VY founder and Chief Executive Oleg Butenko said in a statement the e-sports industry was still developing as an advertising play and he was excited to partner with the VC funds who committed capital to his company.
"Esports remains a largely untapped market for brands due to fragmentation and lack of structure across the many events and titles in the industry," Butenko said. "Given their respective experience and reach in the worlds of sports, media and technology, Raine, Courtside and Elysian Park are important partners and we are excited to work with them and leverage their expertise to grow the business."
Other local e-sports investors have been active, exploring various avenues into the nascent industry. Peter Guber's Mandalay Entertainment Group created an entire spin-off to handle e-sports investments dubbed aXiomatic. The company bought an e-sports team – Culver City-based Team Liquid – last September and was part of a $15 million Series C round for recreational gaming league company Super League Gaming of Santa Monica in June.
Aurora Addition
Aurora Capital Partners is getting its hands dirty.
The Westwood-based private equity firm purchased last week VLS Recovery Services of Hockley, Texas, a waste and recycling services company. Terms of the deal were not disclosed.
Aurora said it planned to pursue a growth strategy for VLS, including potential bolt-on acquisitions.
Prev Next
For reprint and licensing requests for this article, CLICK HERE.