Pomona Partnership Submits Bid for Amazon Second HQ
Monday, October 16, 2017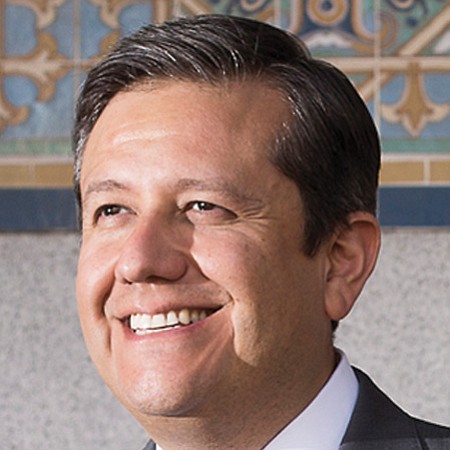 A Pomona-area partnership announced Monday it had submitted a bid for Amazon's second headquarters that would center around the Fairplex and Cal Poly Pomona campuses.
The partnership of Fairplex, California State Polytechnic University at Pomona, Los Angeles County and the city of Pomona submitted the bid – which it is calling PolyPlex – just three days before the bid deadline announced by Amazon.
Amazon.com, headquartered in Seattle, announced last month it was seeking 100 acres in North America in which it would invest $5 billion to build an 8 million-square-foot second headquarters facility. The second headquarters could employ up to 50,000 people. Amazon has said it will make its final site selection announcement sometime next year.
The PolyPlex proposal offers vacant land and existing buildings that can be "repurposed" at Fairplex – the home of the Los Angeles County Fair – and more land a mile to the west near an Innovation Center next to the Cal Poly Pomona campus. It also includes real estate and infrastructure incentives.
Fairplex Chief Executive Miguel Santana said in an announcement Monday that while each campus alone has more than 100 acres available, the decision was made to combine them in a single offer as part of a broader effort to create a larger community. He said there would be improved transportation links between the two campuses.
He added that many of the incentives would be similar to tax increment financing, where tax revenue generated from the development is plowed back into the immediate area.
"We know that there will be intense competition from communities across North America," Santana said in the announcement. "But we are confident that our Amazon PolyPlex bid will stand out among the best of them. We check off all the boxes: Available land, an educated workforce, world class colleges and universities, affordable housing, proximity to rapid transit and international airports, and a strategic location at the intersection of one the largest, most diverse and dynamic metropolitan areas on Earth."
More details on the proposal are expected to be announced on Thursday.
Santana said the initial announcement was made early in advance of a Monday evening Pomona City Council meeting where the partnership will seek a formal endorsement from the city.
Economy, education, energy and transportation reporter Howard Fine can be reached at hfine@labusinessjournal.com. Follow him on Twitter @howardafine.
For reprint and licensing requests for this article, CLICK HERE.