FilmL.A. Reports Area Sound Stages Booked Full; TV Productions Dominate
Thursday, November 30, 2017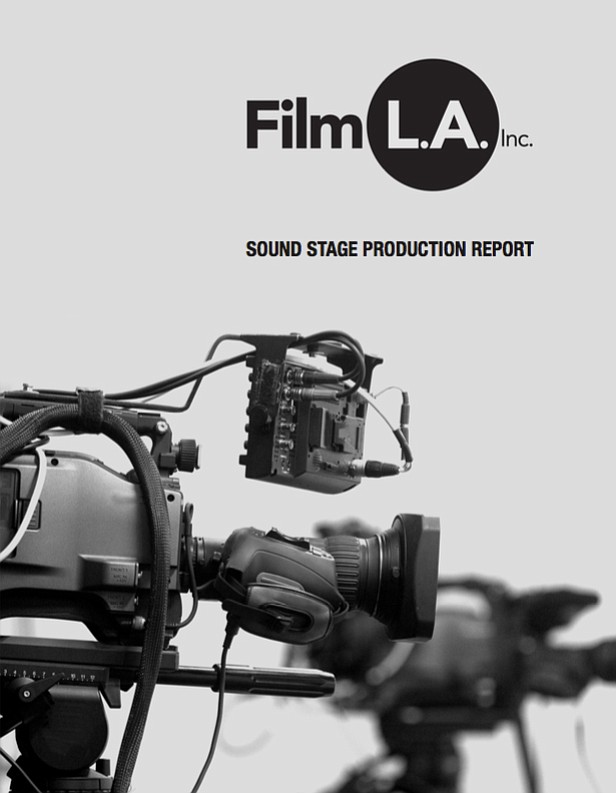 FilmL.A., the official film office for the City and County of Los Angeles and 23 other jurisdictions, confirmed an average occupancy rate of 96 percent and a similarly high rate of utilization at certified sound stages in Greater Los Angeles in 2016.
The organization's first Sound Stage Production Report, released Thursday, called Los Angeles "very much a TV town" with most of the area's 9,610 stage shoot days and 2,241 backlot shoot days in 2016 dedicated to the production of one-hour series (4,983 shoot days), half-hour series (3,340 shoot days), and talk TV shows (1,560 days).
"These findings are significant, in that they reveal a portion of the Los Angeles production picture that has until now gone unviewed," FilmL.A. President Paul Audley said in a statement. "We hope that the availability of this data. . . (will) further public understanding of L.A.'s signature industry and the wide employment and economic benefits it brings."
FilmL.A. said in the statement that the official film office plans to report on sound-stage filming on a bi-annual basis going forward. The pioneering report aggregates data from a list of 12 FilmL.A. studio partners and examines both occupancy and film and non-film use of 232 certified sound stages and adjoining backlots over a 12-month period in 2016.
The statement said the studio partners enrolled in the study operate 70 percent of the approximately 334 certified sounds stages available for film production in greater Los Angeles. This list includes 20th Century Fox Studios, Hudson Pacific Properties (Sunset Gower Studios, Sunset Bronson Studios, Sunset Las Palmas Studios), NBCUniversal and others.
The next installment, including six months of year-to-year data, is anticipated in January, 2018.
Media and entertainment reporter Diane Haithman can be reached at dhaithman@labusinessjournal.com. Follow her on Twitter @dhaithman.
For reprint and licensing requests for this article, CLICK HERE.