Long Beach Airport Traffic Up Sharply in October
Monday, November 27, 2017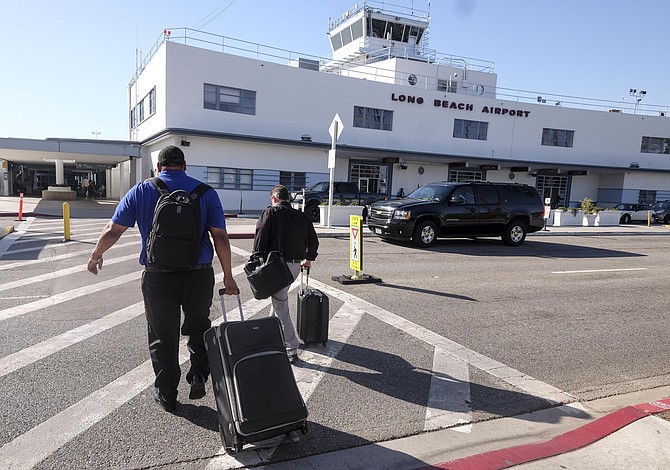 Passenger traffic at Long Beach Airport was up 25 percent in October from the same month last year, according to airport officials.
Nearly 165,000 passengers boarded airplanes at the airport - a 25 percent jump – and was led by a 32,000 increase in passenger count, or 33 percent, in boardings for JetBlue Airways.
Passenger boardings are also up for the first 10 months of this year, with 1.56 million travelers providing a 35 percent increase from the same 10-month period last year. That total has also surpassed the total for all of 2016 of 1.43 million passengers.
The increases are the result of decisions the city of Long Beach made last year to allow nine more daily flights from the airport, bringing the total to 50. Southwest Airlines received four of those daily flights, JetBlue three and Delta Airlines two. The airlines immediately put those new flight allotments to use.
JetBlue posted the biggest numerical increase in passengers of 315,000 (up 34 percent), followed by Southwest Airlines, which was up 105,000, or 150 percent. In addition to Southwest being granted more slots by airport officials, the airline in March acquired two flight slots from American Airlines.
Air cargo traffic was also up in October - 8 percent - over the year. For the first 10 months of 2017, air cargo tonnage dropped 7 percent.
Economy, education, energy and transportation reporter Howard Fine can be reached at hfine@labusinessjournal.com. Follow him on Twitter @howardafine.
For reprint and licensing requests for this article, CLICK HERE.