Report: Continued Gains, Slower Pace on Jobs
Friday, November 10, 2017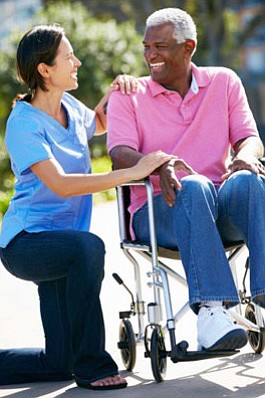 Los Angeles County is projected to add 133,000 jobs over the next five years, led by health services and administrative support jobs, according to a recent study.
The Los Angeles County Economic Development Corp. conducted the study for the Southern California Association of Governments, and it was released at the latter group's annual economic summit last week. The report projects the county will have nearly 4.6 million nonfarm payroll jobs by 2021, up from today's 4.4 million.
The rate of job growth comes to 0.7 percent, well under the average annual growth rate of the past five years of between 1 and 2 percent.
"As unemployment decreases, the labor market tightens which slows down job growth," LAEDC economist Somjita Mitra said in an email. "We are seeing positive job growth which means we are still headed in the right direction."
The report said the greatest growth in jobs will take place in the low-skill, low-wage sectors such as restaurant servers/baristas or retail clerks. More than half of the job openings will require a high school diploma or less and will pay median wages of less than $30,000 a year.
"Low-wage jobs are being created organically, but these jobs don't necessarily increase prosperity for our region's residents," Mitra said.
Job openings in the health care sector are projected to grow nearly 6 percent over the next five years, adding roughly 42,000 jobs. The administrative support services segment – which includes temporary employment – is expected to add 29,000 jobs for a growth rate of 10.9 percent.
– Howard Fine
For reprint and licensing requests for this article, CLICK HERE.