Fastest Growing Private Companies: Idea Farmer Harvests Branded Content
Friday, November 10, 2017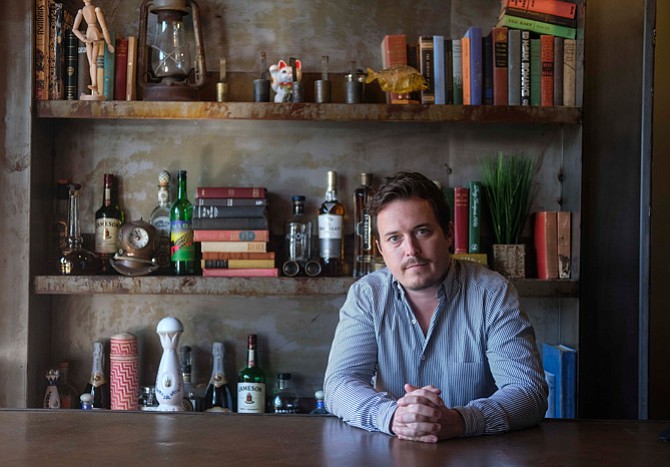 No. 2: IDEA FARMER
Los Angeles
BUSINESS: Creative agency specializing in branded content
FOUNDED: 2011
EMPLOYEES: 11
REVENUE GROWTH 2014-2016: 5,132 percent
2016 REVENUE: $10.1 million
Josh Beane believes every brand needs a story.
"I think more like a brand person than an agency person – that is, return on investment, and quality engagement," the founder and chief executive of creative marketing agency Idea Farmer said. "It's the story."
Even the name of this innovative media company has a story to tell. Beane's father and grandfather were farmers, and Idea Farmer, located in Westlake, extends the metaphor to describe how the company nurtures the brands it works with, breaking down the process into five steps: till, seed, sprout, cultivate and harvest.
Certainly the "harvest," or results, represents the most important phase for the client, and the company is reaping what it sows. Idea Farmer is No. 2 on the Business Journal's list of fastest-growing public companies based on revenue growth from 2014 to 2016, with a 5,132 percent increase to $10.1 million from $200,000.
Its prominent clients have included Arts District-based Lucky Brand, Burbank-based Walt Disney Co.'s ABC Family, Whirlpool Corp., KitchenAid Inc. and Subaru.
Beane knows that the word storytelling has become something of a cliché in the marketing world, but he doesn't care.
"It is our backbone," he said. "I think there has got to be an ecosystem, a connective tissue."
Beane, a Mississippi native, moved to New York at age 18 to pursue his education. He attended five different schools, resulting in a wide-ranging education, but it did not add up to a degree.
That formality posed no problem for Beane. Blessed with eclectic interests and an entrepreneurial spirit, he produced theater in New York then moved to Los Angeles in 2002 to produce television.
Beane produced interstitial television programming for the USA Network Inc. and was a YouTube pioneer, making a splash by producing a series of music videos for Ashley Tisdale's debut album, which garnered millions of views.
Eventually, Beane applied his ability to connect with audiences to the field of advertising, becoming executive creative director at interactive agency Whittman-Hart, where he led content strategy for brands including Harley-Davidson, Scion, AT&T and Mountain Dew.
Beane launched Idea Farmer as a content studio, eventually expanding into a full-service agency including developing and launching original intellectual property and brand strategies.
In 2015, Beane sold the company to Zealot Networks in Venice, but bought it back in 2016.
"I like to live and die by my own sword," he said of that move. "I'm an entrepreneur."
Alex Reeds, vice president of client services for Fullscreen Inc., said that the combination of entertainment expertise with marketing acumen is behind the rapid growth of a company like Idea Farmer. Fullscreen, a media company located in Playa Vista that doesn't do business with Idea Farmer, shares the philosophy by employing a marketing team in which many members have worked for both creative agencies and entertainment firms.
"While interruptive marketing continues to lose its appeal, we're seeing strong demand from large leading brands for advice and capabilities related to content marketing," Reeds said in an e-mail. "As brands lean into this space further, the divide in the agency landscape between advertising- and entertainment-oriented firms created opportunities for those who can play in both worlds."
Beane plans to make sure Idea Farmer continues to adapt to the new marketing landscape.
"The biggest thing is being nimble and being able to be malleable," he said.
For reprint and licensing requests for this article, CLICK HERE.