Getty Trust Receives $5M Gift for Global Conservation
Thursday, November 9, 2017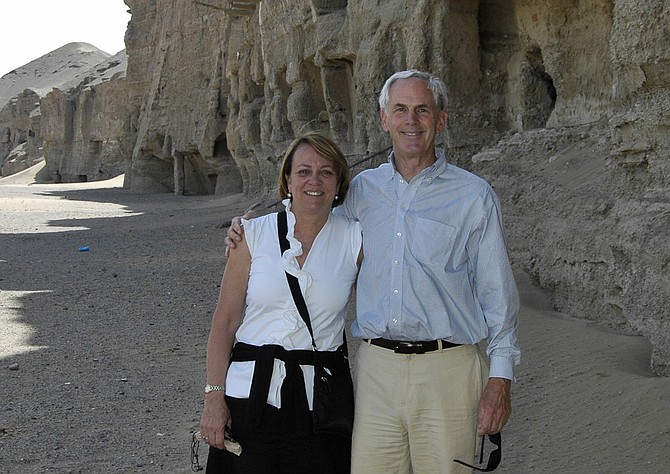 The J. Paul Getty Trust today announced a $5 million gift from philanthropists John E. Bryson and Louise Henry Bryson to establish a new fund supporting the global work of Getty Conservation Institute.
The Brysons are longtime Getty supporters. A former chief executive of Edison International, John Bryson served as U.S. Commerce secretary under President Barack Obama and was a member of the United Nations Secretary-General's Advisory Group on Energy and Climate Change. Louise Bryson has had a 34-year-career in media, holding executive positions at Lifetime Television, Lifetime Movies, and FX network.
"We are pleased to this gift to allow the GCI to pursue its conservation work in world where cultural heritage is increasingly at risk," Louise Bryson said in a statement.
"(W)e simply can't do everything we'd like to do without significant gifts like this one from the Brysons," Getty President and Chief Executive James Cuno said in the statement.
In recognition of the gift, the title position of director of the Conservation Institute will be renamed as the John E. and Louise Bryson Director, Getty Conservation Institute. This is the Getty's first named directorship.
"John and Louise's remarkable gift will extend the reach of this Institute in ways that we had not imagined," said Institute Director Tim Whalen, who will hold the new title. "They understand the importance of what we do and its connection to advancing civil society."
Media and entertainment reporter Diane Haithman can be reached at dhaithman@labusinessjournal.com. Follow her on Twitter @dhaithman.
For reprint and licensing requests for this article, CLICK HERE.