Talent Agency Aims To Make Some News
ICM Partners takes step back into journalism business with pickup of Headline Media Management.
Friday, February 10, 2017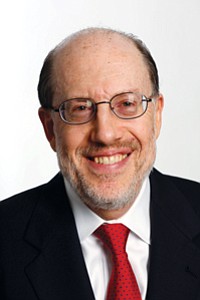 Talent agency ICM Partners has expanded into broadcast news with the acquisition of Headline Media Management, a New York boutique representing anchors, reporters, hosts, and producers in news, lifestyle and sports broadcasting.
HMM Chief Executive Lou Oppenheim and President Michael Glantz will join the agency as partners. Oppenheim will head the new broadcasting department at ICM and Glantz will lead news and programming efforts within the department.
Details of the deal were not disclosed.
ICM founding partner Ted Chervin said the acquisition returns the firm to a business it left in 2012, the year the agency completed a management buyout and the agent handling news and sports clients departed. The acquisition of HMM, allows the company to pursue "something we wanted to get back into."
"We have a number of clients who are on-air talent in the entertainment space," said Chervin, citing clients Ellen DeGeneres and Nick Cannon. Representing more news and sports clients in the acquisition, "is a very synergistic thing for us."
HMM's clients include Savannah Guthrie, Chris Berman, Wolf Blitzer, and Meredith Vieira, among others.
– Diane Haithman
For reprint and licensing requests for this article, CLICK HERE.