Deals & Dealmakers: PR Pro New Fifth Wall Partner
Friday, December 29, 2017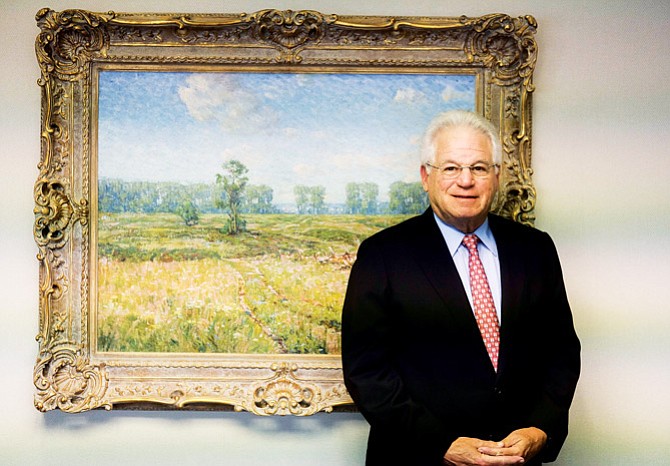 Fifth Wall Ventures is growing and bringing aboard talent to help with the expansion.
The Venice-based venture capital outfit, which focuses on early stage companies in the real estate tech space, said in a blog post that Natalie Bruss joined the firm as a partner last month from public relations firm ID of Hollywood.
Brad Greiwe, Fifth Wall co-founder and managing partner, said in the post that the firm was looking at out-of-the box candidates to bring in as partners, and that Bruss fit the firm's bill.
"Natalie brings tremendous value to Fifth Wall LPs and portfolio companies by advising how to use partnerships to drive business results," Greiwe said. "Partnerships are one of the core tenets of Fifth Wall's approach, and Natalie's ability to recognize patterns and see around the corner on emerging consumer trends and cultural shifts are unmatched."
Greiwe and fellow co-founder and Managing Partner Brendan Wallace launched the firm in May with a $212 million first fund. The pair secured partnerships with heavy-hitters in the real estate world, including CBRE Group Inc. of downtown and Santa Monica-based Macerich Co., in order to leverage their expertise and give those companies first looks at innovative tech.
Wallace said in May, when the firm was launching, that Fifth Wall would look to leverage these partnerships – each limited partner committed at least $15 million to the fund – to benefit all parties.
"We have a very top-down strategy where we figure out what our corporate LPs' pain points are, what they need, and then we go out and look to make an investment in a real estate technology company that addresses that need," Wallace said. "At the same time, we're also looking to create structured commercial partnerships between LPs and companies we invest in."
The firm also launched an incubator in July for companies valued under $20 million. Participants receive between $250,000 and $500,000 in equity funding, and access to the outfit's limited partners. If any of Fifth Wall's partners adopt a technology from one of the incubated companies, there's a "right to invest" deal structure in place.
The firm's investments include stakes in San Francisco-based Eden Technologies Inc., a property management firm; WiredScore Inc. of New York, which rates buildings' technology infrastructure; online home brokerage Open Door Labs Inc. of San Francisco; and New York-based ClassPass Inc., which offers a monthly fitness membership system to users.
Trade Company of the East?
Nippon Life Insurance last week acquired a 24.75 percent stake in downtown-based global asset management company TCW Group Inc. on undisclosed terms.
Nippon Life, a privately held insurance company with headquarters in Osaka, Japan, bought the stake in TCW from Washington, D.C.-based Carlyle Group.
TCW is the fourth-largest money manager based in Los Angeles, according to Business Journal's annual list, with about $191.6 billion in assets under management.
Carlyle is a diversified investment firm with a market capitalization of about $7.7 billion.
Nippon Life is the largest privately held insurance company in Japan, with annual revenue of $47.6 billion, and $6.2 billion in profits.
Carlyle will retain a significant stake in TCW, which is still nearly 45 percent employee owned.
"This alignment of culture is crucial, and I look forward to working with Nippon Life and Carlyle for many years to come," TCW Chief Executive David Lippman said in a statement. The deal calls for TCW to form a new, nine-seat board. TCW will have four seats on the board, Carlyle will hold three, and Nippon Life Insurance will get two seats.
Crypto Craze
It seemed the duty of every millennial to explain Bitcoin – in my case poorly – to the older generations at family gatherings this holiday season.
The blockchain-based cryptocurrency had a wild ride in 2017, its value peaking in mid-December at nearly $20,000. It leveled off after that, but the fledgling fiat currency was still up about 1400 percent on the year as of Dec. 28.
Other blockchain-based companies have leveraged the rabid demand for the tech, including a bevy of Los Angeles-based outfits, with valuation spikes making for some interesting stock charts.
The Crypto Co., which is publicly traded on the over-the-counter market, saw its stock price jump to $575 on Dec. 18 from $18 on Dec. 1, a 3,094 percent gain.
It remains to be seen if the run on these currencies and crypto companies are a flash in the pan or a savvy long-term investment, but it's been fun to watch.
Have a deal tip? Henry Meier can be reached at hmeier@labusinessjournal.com or at (323) 556-8321.
For reprint and licensing requests for this article, CLICK HERE.