LA Weekly Interim Editor Suspended for Offensive Tweets
Wednesday, December 13, 2017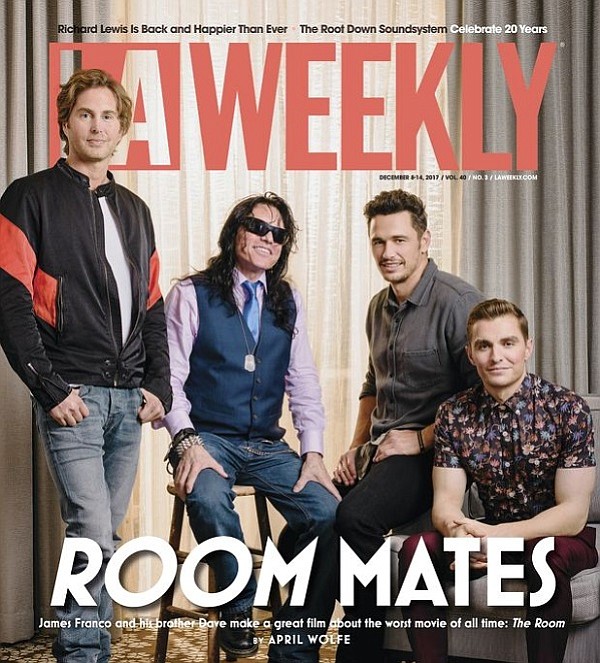 Less than a week after being named LA Weekly's interim editor, Hillel Aron has been suspended for prior offensive tweets including posts about race, sexual orientation and body weight.
The tweets, reprinted in the OC Weekly, were posted between 2007 and 2011. OC Weekly formerly was a sister publication to LA Weekly but the publications no longer share ownership.
Aron was one of the editorial staff not fired by Semanal Media, which took over the free weekly less than two weeks ago. On Nov. 29, Semanal ousted nine of the 13 editorial employees, including Publisher Matt Cooperstein and top Editor Mara Shalhoup. The move sparked a social media backlash that has led to some advertisers and sponsors terminating their relationship with the publication.
Upon being named interim editor, Aron had taken to Twitter and Facebook to say that his hire was contingent on the new owners allowing him editorial freedom and the opportunity to re-hire at least two of the fired editorial staff. He also said he insisted the publication reverse reported plans to accept unpaid editorial contributions.
LAWeekly's new Publisher Brian Calle and general counsel David Welch released a statement on the issue.
"LA Weekly has zero tolerance for discrimination of any kind," Calle and Welch said in the statement. "Past comments posted by Hillel Aron on Twitter that have come to our attention over the last 24 hours are extremely offensive and unacceptable. They are not in line with LA Weekly's values and do not reflect the views of our team. As of today, Mr. Aron has been suspended without pay while an investigation is underway."
Aron confirmed he has been suspended indefinitely without pay pending an investigation into the matter.
"Some of these tweets are highly offensive, and I am deeply ashamed by them," he said. "All I can say is that Twitter was a different medium back then and I was a different person. I apologize to anyone who is offended by them or to anyone who I have let down."
Media and entertainment reporter Diane Haithman can be reached at dhaithman@labusinessjournal.com. Follow her on Twitter @dhaithman.
For reprint and licensing requests for this article, CLICK HERE.