L.A. City Council Authorizes Signing of 2028 Summer Olympic Games Contract
Friday, August 11, 2017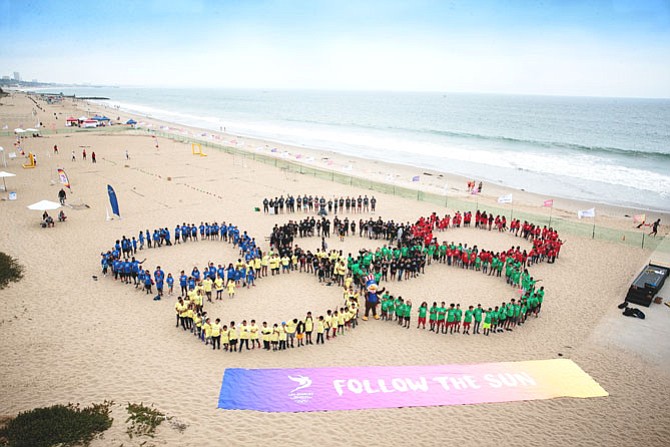 The Los Angeles City Council on Friday unanimously authorized the city's Olympic bid committee to sign a contract with the International Olympic Committee to host the 2028 Summer Olympic and Paralympic Games.
The contract calls for the city to cover the first $250 million of any cost overruns from hosting the games and to pick up any overruns exceeding $500 million. City and bid committee officials are seeking legislation in Sacramento to have the state cover the cost of overruns between $250 million and $500 million.
The council had faced an Aug. 18 deadline from the IOC to approve the financial agreements; that committee is set to make a formal award of the 2028 Games to Los Angeles at its meeting on Sept. 13 in Lima, Peru.
"Since our announcement that we would pursue the 2028 Olympic and Paralympic Games, we've worked closely with the City Council to ensure the 2028 Host City Contract is the best deal for our city and all Angelenos," LA 2028 bid committee chairman Casey Wasserman said in a statement. "Today we're offering the same low-risk plan for 2028 as we offered for 2024 with no new permanent venues, infrastructure or transportation to build."
The council had previously authorized the bid committee to sign a contract to host the 2024 Summer Games, but when Mayor Eric Garcetti and the bid committee agreed to wait until 2028 and let Paris host the 2024 Games, a new contract had to be crafted. The four-year delay will likely translate into some increased facility maintenance and organization costs, much of which could be offset by higher revenues from concessions and advertising and a larger slice of any surplus revenue.
Public policy and energy reporter Howard Fine can be reached at hfine@labusinessjournal.com. Follow him on Twitter @howardafine.
For reprint and licensing requests for this article, CLICK HERE.