Strong First Quarter For Venture Capital
Investment in period up year to year as Greycroft Partners paces local field, backing 19 companies.
Friday, April 14, 2017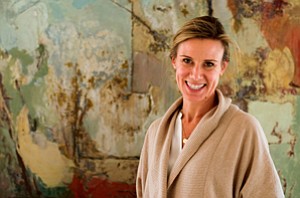 Venture capital investment in U.S. early stage companies was up in the first quarter of this year, according to data released last week by Dow Jones Venture Source.
Companies raised some $14 billion in more than 1,000 deals nationwide, a jump of 37 percent in capital raised and 19 percent in number of deals compared with the previous quarter. The year-over-year numbers were also positive, with total funding up 4 percent versus the first quarter of 2016 and up 7 percent in deal volume.
Greycroft Partners, co-headquartered downtown and in New York, was the second-most-active U.S. venture capital firm in the quarter, investing in 19 companies, according to Dow Jones. Greycroft backed a $10 million series A round for Culver City-based car rental service Skurt Inc., and led a $5.9 million Series A investment in Minneapolis-based Foodsby, among others. Greycroft's Arts District office is led by co-founder and Partner Dana Settle.
Scott Porter, a partner at Ernst & Young, said the big drivers of venture capital investment in Los Angeles remain two sectors that have come to define the region's tech space: video games and ad tech.
"As I sit down and talk to VC firms and company execs, these are the areas the market is forming around," Porter said.
Those two industries, along with the success of now-public Snap Inc., have given the L.A. venture capital and startup scene some staying power, Porter added. Throw in talent feeders such as Caltech, UCLA, and USC, and the future is looking bright.
"We are now an attractive environment for not only the founders of companies, but all the talent those companies need to fuel growth and then sustain it," he said. "When you compare it to the Bay Area, something like 35 to 45 percent of people there want to move out, and L.A. is a logical destination."
The solidification of the L.A. tech scene has also given rise to a greater number of full-time outposts in the region for many venture funds.
"More and more venture capital firms are setting up a permanent presence in the greater L.A. area," Porter said. "They're saying we need to be here for the long term and not just flying in for the day anymore. Look at Tony Pritzker. He's set up shop here and is bringing more people in from Chicago."
– Henry Meier
For reprint and licensing requests for this article, CLICK HERE.