Pot Investors Try to Get Jump on Budding Market
MARIJUANA: Recreational use could spark range of ventures.
Friday, September 9, 2016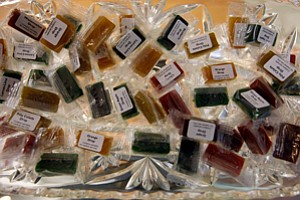 California's Nov. 8 referendum on adult recreational cannabis use, which is projected to contribute to a $6.5 billion market by 2020 if approved – has a growing number of investors high on the long-shunned commodity.
Polling from several outlets suggests the Adult Use of Marijuana Act (Proposition 64) has the support of more than 60 percent of likely voters. While passage is not a foregone conclusion, those numbers, combined with a nationwide change in pot governance and public attitudes toward the drug, have emboldened investors.
"We're at an inflection point," said Adam Bierman, chief executive of Culver City's MedMen, a management company serving the legal marijuana market that opened a $100 million cannabis investment fund in June. "It would have been irresponsible a year or two ago to get into something like this. Even a year ago this was cowboy stuff."
Today, cannabis is among the most trendy of investment opportunities. Venture funds, family offices, industry insiders, individual retirees – even college students – are probing the cannabis industry looking for ways to capitalize.
"It's like any other industry," said Jordan Gerber, chief financial officer of MJIC Inc., a Lake Forest-based consulting and financial services company that advises both investors and businesses in the cannabis space. "Maybe there are a few more pitfalls, but it's as good of an opportunity to get in on the ground floor as any."
Major players such as MedMen are moving in quickly, but smaller boutique businesses, especially in markets ancillary to cannabis cultivation and sale, are also hoping to cash in on the frenzy of investment activity.
One such investor-entrepreneur is Michael Katz, who launched disposable vape pen line Evoxe Laboratories last year after investing his own money alongside his family's. Katz, whose products contain a marijuana concentrate, said the bar to get into the space isn't much higher than other industries.
"It becomes clear that the only thing opposing innovation in this space is risk tolerance," said Katz, the Los Feliz company's chief executive.
Following precedent
California certainly isn't the only market seeing an influx of investment. Washington state and Colorado, which both legalized recreational pot via ballot initiative in 2012, have had relatively smooth rollouts of their adult-use laws. Money has poured into those states, but the financial opportunities there are dwarfed by what's possible in California, according to John Kagia, head of industry analytics at Washington, D.C.-based cannabis research and data-collection firm New Frontier.
Prev Next
For reprint and licensing requests for this article, CLICK HERE.