Recreational Cannabis Legalization Has Investors Riding High
Wednesday, November 9, 2016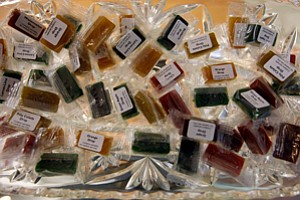 Californians gave a decisive tip of the cap to legal marijuana Tuesday, with the electorate voting 54 percent to 46 percent to approve the adult use recreational cannabis initiative Prop. 64.
In L.A. County, the split was even greater with 58 percent of the electorate voting for recreational legalization and only 42 percent against it, according to data from the county registrar recorder's office.
The practical result of Proposition 64's passage means cannabis – which is expected to be a $6.5 billion market in California by 2020 – will be legal for anyone 21 and older starting Jan. 1, 2018. It will also be subject to state and local taxes; there will be permitting processes for marijuana cultivators, product manufacturers, and retail shops; and a seed-to-sale tracking system will follow pot plants from origin to final destination.
Investors, who flocked to put money into the cannabis industry in recent years, now have legal access to the nation's largest consumer base as well as the heart of the plant's cultivation economy.
While navigating the state's new regulatory scheme – a business opportunity in its own right for many lawyers – will pose challenges, the presiding wisdom is that California is poised to be a relatively business-friendly environment for above-board cannabis entrepreneurs. That could change if taxes rise too high: the measure features a 15 percent state excise tax and provisions that allow local taxes to be levied in addition.
While the city of Los Angeles has yet to address these tax measures or a pressing need for a local permitting system to be in compliance with state regulations, several other cities in the county had local ballot measures addressing cannabis taxes and ordinances. Voters in Long Beach and Carson approved new taxes on marijuana, while Avalon residents rejected a measure that would have allowed pot shops in the city and taxed the revenue generated by them. Long Beach, the county's second largest city, also voted to repeal a ban on pot shops and allow "approximately" 32 storefronts in the city.
These tax measures could be a boon for cities, and the cannabis business community is certainly celebrating the passage of Prop. 64, but some thorny issues remain. Some employers have worried over drug testing policies and the lack of access to a banking system for the marijuana industry has been a huge hindrance for some businesses owners.
For reprint and licensing requests for this article, CLICK HERE.