Root of Problem
Could hair care line be washed up after class action?
Friday, August 5, 2016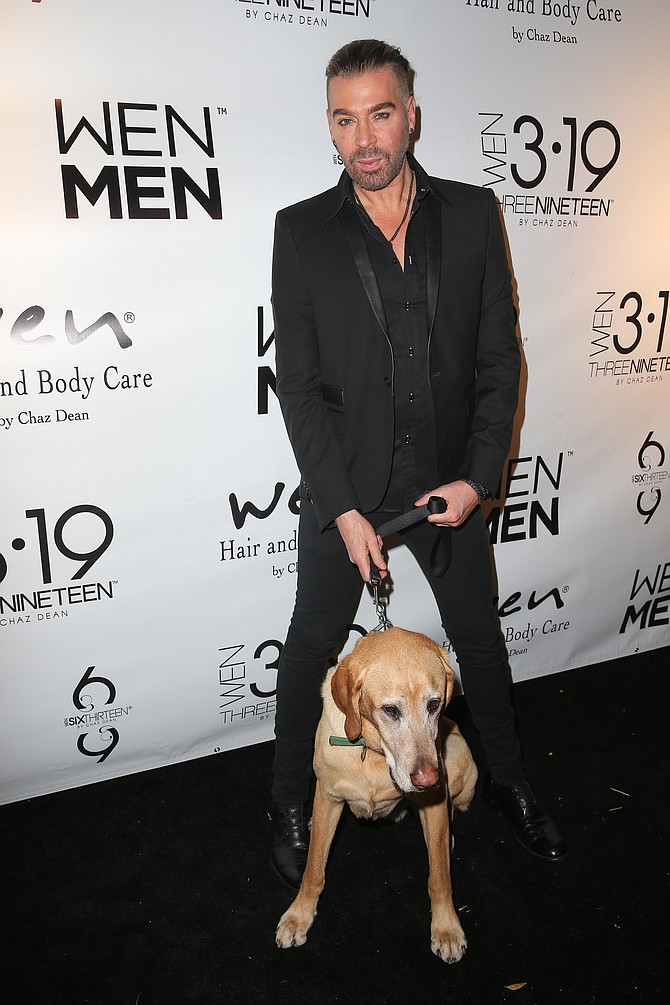 Hollywood celebrity hair stylist Chaz Dean hasn't brushed off his troubles just yet.
Even as a proposed settlement of more than $26 million could end a class-action lawsuit brought against Dean and his direct marketing distributor, Santa Monica-based Guthy-Renker, by consumers who complained the products cause extreme hair loss and scalp irritation, federal regulators have raised questions about Dean's line of shampoos and conditioners.
The settlement is awaiting preliminary approval from U.S. District Court Judge Otis Wright III, who despite raising a few issues with the proposal at a hearing last week seemed inclined to approve the terms provided a few tweaks were implemented.
"I'm extremely happy that you've all sat down and worked this out," Wright said.
The suit, filed in June 2014, detailed horror stories of people across the country who experienced adverse reactions to the Wen by Chaz Dean line of hair care products sold by Guthy-Renker at malls, online, and through infomercials on networks such as QVC.
"At first I really liked this product," one online complaint from the lawsuit reads. "Then I noticed my hair was feeling greasy and heavy. Now my hair is falling out in gobs daily. My hair is now thinning so bad you can see my scalp."
Guthy-Renker said its willingness to settle did not mean the company is acknowledging any wrongdoing.
"We made a business decision to pursue a settlement and put this behind us so that we can focus on delivering quality products to our millions of customers," a company spokeswoman said in a statement.
Dean's representative did not respond to a request for comment.
While the class action might be nearing an end, a Food and Drug Administration investigation into the Wen products is ongoing, according to an FDA spokeswoman. In fact, a new report detailing an investigation into the Wen line of "cleansing conditioners" was released by the FDA on July 19. It cites 127 "adverse events" reported by consumers to the agency and 21,000 complaints submitted to Guthy-Renker.
For its part, the company continues to deny any correlation between issues with the Wen products and hair loss or scalp irritation. In a statement, Guthy-Renker's spokeswoman said the firm would, however, continue to comply with the FDA's inquiry.
"There is no evidence that Wen products cause hair loss, and the ingredients and formulations meet or exceed all recommended safety and quality standards set by the industry," its statement reads. "We stand behind them. We have consistently cooperated with the FDA and intend to continue to do so."
Longstanding interest
The FDA began looking into complaints concerning Wen products in 2011 – several years after Dean partnered with Guthy-Renker to launch his hair care line. Over the years, the company used Dean's ties to celebrity clients such as Brooke Shields and Christina Applegate to hawk the product to legions of consumers.
Guthy-Renker is the outfit behind other popular products such as acne treatment Proactiv and Cindy Crawford's skin care line Meaningful Beauty. The firm ranked No. 20 on the Business Journal's list of L.A. private companies last year with estimated 2014 revenue of $1.6 billion.
FDA spokeswoman Lauren Sucher said the agency is limited in what it could say about the investigation into the 21,000 consumer complaints because it is ongoing. While the agency doesn't have the regulatory authority to stop a company from selling cosmetic products, Sucher said in a statement that the agency can ask for a voluntary recall of products or enlist other federal agencies if officials determine a product is dangerous to consumers.
"In some cases we can work with the Department of Justice to seize a product in order to keep it off the market," she said. "While we can't order a recall of a cosmetic, we can request one and work with companies to make sure their recalls are effective."
Settlement challenges
While the class action against Dean and Guthy-Renker highlighted claims of hair loss and balding, the lawsuit is as much about false advertising – including allegedly undisclosed safety risks and accusations of spurious claims about how often the product should be used – as it is about injuries to plaintiffs.
As part of the proposed settlement, anyone who purchased a Wen product would be entitled to a flat $25 cash payment in regards to the false advertising claims. Those wishing to submit further claims in regards to personal injuries would be entitled to up to $20,000 in additional money pending a claims review process.
While both sides have agreed to the terms, the court raised questions about how personal injury plaintiffs would be paid out given the finite pool of $26 million could shrink substantially depending on how many people submit claims.
Attorneys for the plaintiffs, including Jordanna Thigpen of Johnson & Johnson in Beverly Hills, among others, are set to walk away with $6.5 million should the settlement be approved.
"I bet the legal fees are not subject to adjustment," said Judge Wright.
Plaintiffs' attorneys either declined to comment after the hearing or did not respond to requests for comment.
For reprint and licensing requests for this article, CLICK HERE.