Competitors Raise Stink Over Garlic
AGRICULTURE: Top importer could lose tariff-free advantage.
Monday, April 11, 2016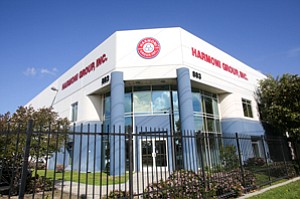 The U.S. headquarters of Harmoni International Spice Inc., the nation's largest importer of garlic from China, stands amid a row of inconspicuous beige warehouses on the outskirts of City of Industry. But that drab exterior belies the drama playing out in Los Angeles, Washington, D.C., and China as competitors seek to overturn Harmoni's longstanding place as the lone Chinese garlic importer to be exempted from American anti-dumping import tariffs.
If its coveted status is lost and Harmoni is forced to pay those duties, which could boost the cost of its imports by nearly 400 percent, the world of imported Chinese garlic could be thrown into disarray.
Underpinning the dispute are loopholes in the regulations governing the U.S.' controversial, decades-long attempt to prevent cheap Chinese goods from undercutting domestic producers and manufacturers.
"The whole system certainly smells to high heaven," said Bill Perry, a Seattle-based partner at Dorsey & Whitney who has spent four decades navigating international trade cases for clients on both sides of the Pacific.
The system of so-called anti-dumping tariffs in the garlic industry is controlled by a small number of actors and, typically, is very stable. But a request to review Harmoni's business threatens to upend the industry.
The review process is intended to evaluate whether companies shipping garlic from China to the United States are selling it at below market rate or skirting tariff obligations. There are four importers, including Harmoni, that import garlic at tariff rates below the 376 percent cash deposit rate set by the U.S. government in 1994. That tariff effectively raises the price of garlic brought in from China by $4.71 a kilo, or a little more than $2 a pound, making it competitive with the cost of domestically grown garlic.
Though it could not be determined exactly how much garlic Harmoni brings into the United States each year, the importer and its competitors agree the Harmoni holds the largest share of that market. That position is directly tied to its exempt status, according to legal documents filed by rivals.
And that market advantage means big business for the company.
Americans consume more than 250,000 metric tons of garlic a year, about three-quarters of which is produced domestically, mostly in California's Central Valley, where the root vegetable has become a huge source of income. The domestic garlic crop brought in nearly $280 million dollars last year, most of it from four large California producers.
For reprint and licensing requests for this article, CLICK HERE.
Prev Next