'Gig' Workers May Organize
Tuesday, April 5, 2016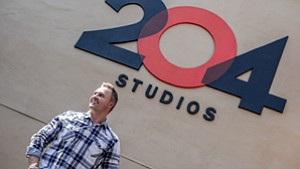 It's shaping up to be one of the major battles between business and labor in Sacramento this year: a bill to allow workers in the so-called "gig economy" to form unionlike organizations.
The 1099 Self-Organizing Act by Assemblywoman Lorena Gonzalez, D-San Diego, seeks to amend state labor law to allow 10 or more independent contractors working for a "hosting platform" such as Uber and Lyft – as well as other employers – to join in unionlike groups and negotiate wages and other workplace protections.
The aim, Gonzalez said, is to give independent contractors greater leverage to boost their wages and improve working conditions.
"For the first time in history, these independent contractors could organize themselves into small or large groups and negotiate with their employer over working conditions, wages, health care, and even retirement," she said.
But opponents say the bill threatens to upend the so-called "sharing economy" as well as long-established working relationships in other sectors of the local economy, such as entertainment, logistics, and manufacturing.
"For gig economy platforms and other companies that use independent contractors, the big appeal for workers is the flexibility to work when and how they want," said Robert Callahan, director of policy of the California chapter of the Internet Association, a Washington, D.C., advocacy group for companies with Internet-based business platforms. "This bill could destroy all that. Workers would lose and companies would lose."
Flexibility threatened
One local entertainment industry executive who has used independent contractors in the past said that if this bill passes, he wouldn't use the model going forward.
Alton Butler, owner of Line 204, a Hollywood company that offers soundstage space and equipment to film and TV production companies, said he made extensive use of independent contractors in the past when he had a related motor-home rental business and had to hire drivers. He sold that business a few years back and now uses fewer than 10 independent contractors at any one time.
But with the freelance/independent contractor model so common in the entertainment industry, he wants the flexibility to hire them as needed. This bill, he said, would take away that option by raising the specter of having to negotiate fixed wages and working conditions.
"It would prevent me from using 1099 forms in the future," Butler said. "Everybody would have to be under our roof and under (a full-employment) contract. We would have to hire only full-time workers."
Prev Next
For reprint and licensing requests for this article, CLICK HERE.