Wal-Mart Finding Its Way to L.A.
DEVELOPMENT: Moving into old retail sites is proving successful.
Monday, September 3, 2012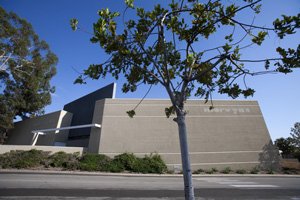 At first glance, Wal-Mart Stores Inc.'s new strategy to penetrate Los Angeles County by opening stores in vacant retail locations in urban neighborhoods appears to be in trouble.
After all, a judge last month placed a hold on work on a store in Burbank and a nasty fight continues over permits granted for a store in L.A.'s Chinatown. But these high-profile disputes are masking the success of the strategy in other parts of the county.
Later this month, the Bentonville, Ark. chain is expected to open a store in a vacant Mervyn's site in Torrance, with stores in vacant retail sites in Panorama City, Downey and Bell Gardens to follow later this fall. Three of these store sites face little or no opposition. After push-back in Torrance, Wal-Mart dropped its planned grocery component. Also, a lawsuit against the project was dismissed.
And just last week, Wal-Mart announced it plans to open yet another store at a vacant Mervyn's location inside a West Covina shopping mall, also later this fall.
If all these stores open on schedule, it will be the most rapid series of Wal-Mart openings ever in Los Angeles County – long considered hostile to the non-union discount chain – and would bring the total number of Wal-Mart outlets here to 32, up from 27 now.
Under Wal-Mart's new strategy in Los Angeles, first reported by the Business Journal last September, the chain does not build from the ground up but looks to go in already-entitled retail spaces that are vacant, even if the shop doesn't fit the chain's usual space requirements. As a result, the chain usually needs only routine permits.
"The strategy of opening stores in second-use retail locations is a sound one, especially with so much vacant retail space," said Dale Goldsmith, land use attorney and partner with the West Los Angeles law firm of Armbruster Goldsmith & Delvac.
The key, Goldsmith said, has been Wal-Mart's ability to proceed in most of these cases with only "ministerial" or pro-forma permits, limiting the ability of opponents to step in and tie up the store conversions. In most cases, Wal-Mart has planned to convert these stores into its smallest-format grocery stores of up to 40,000 square feet, called Neighborhood Markets.
In Downey, Wal-Mart has begun hiring to open a Neighborhood Market store on the site of a former Alin's Party Depot store. In Bell Gardens, Wal-Mart is nearing completion on the conversion of an abandoned furniture store into a Neighborhood Market. And in Panorama City, Wal-Mart is going into a vacant Valley Food Warehouse store.
All three of these stores have proceeded with little or no community or union opposition.
'Slightest flaw'
But Wal-Mart's opponents – chiefly local residents and unions against Wal-Mart's non-union and compensation policies – have not gone away. They have pounced whenever they could on even the slightest opening.
In Burbank, three local residents filed suit against the city's granting of permits for Wal-Mart to convert a long-vacant Great Indoors site in the Empire Center into one of its traditional discount outlets, which also would carry groceries. They argued the city failed to require Wal-Mart to finance street improvements to handle the expected additional traffic.
Last month, Superior Court Judge Robert O'Brien slapped a preliminary injunction on Wal-Mart, forcing it to stop work until the merits of the lawsuit can be heard in court.
"This is a case where even the slightest flaw in the execution of the strategy – in this case an apparent failure by either Wal-Mart or the city to realize that putting a Wal-Mart in an already busy shopping center would trigger new traffic mitigation requirements – can give an opening to opponents," Goldsmith said.
Meanwhile, in L.A.'s Chinatown, opponents mobilized quickly once word got out in February that Wal-Mart was planning to construct a Neighborhood Market in a renovated 33,000-square-foot space on the edge of the Chinatown district. In March, they convinced the L.A. City Council to enact a ban on national chain stores in excess of 20,000 square feet from opening in Chinatown, but the ban came a day after the Building and Safety department issued permits giving Wal-Mart the go-ahead.
Opponents, led by the union-allied Los Angeles Alliance for a New Economy appealed the granting of the permits. In July, the Building and Safety Department upheld its previous decision. Both sides expect the permit issue to end up in court, with work on the new store on hold pending a resolution.
Wal-Mart spokesman Steve Restivo characterized the opposition in both Burbank and Chinatown as "a handful of critics attempting to delay openings via meritless complaints that serve their own interests."
Restivo said Wal-Mart's larger strategy of pursuing both "ground-up" construction of new stores and revival of former retail locations remains intact.
"It means new jobs for residents, more products for customers at affordable prices and new uses for retail space," Restivo said.
Not giving up
But unions and their allies say they plan to continue the fight against Wal-Mart. They say that the chain's second-use retail strategy – with its minimal need for entitlements – is really an effort to sneak stores through before enough opposition can mobilize to stop them.
"The real hallmark of their strategy is lack of notice," said Aiha Nguyen, grocery and retail project director for LAANE. "This is their adaptation to the widespread opposition their stores create."
Nguyen attributed some of the success that Wal-Mart has had in communities such as Panorama City, Bell Gardens and Downey to the lack of notice.
"By the time the residents found out about these stores, most concluded it was a done deal and too late to stop," she said.
Wal-Mart opponents will now focus their efforts on forcing new notification requirements, Nguyen said, especially whenever a major chain store seeks a permit from a city's building and safety department.
Goldsmith at Armbruster said he expects this to be the next major battlefront.
"If there's any lesson for Wal-Mart to learn from what's happened in Burbank and Chinatown, it's that they have to keep a low profile and get all their ducks in order before they file for a permit," he said, "so that the permit really is routine."
But even if Wal-Mart does encounter more opposition with its new urban strategy, it's still preferable to the level of opposition the chain was getting when pursuing ground-up construction of superstores. A decade ago, for example, Wal-Mart lost a high-profile ballot box battle to build a superstore in Inglewood and was forced to abandon the planned store.
"The battleground now will be on technical points and in courtrooms and not in the political arena," said Richard Lichtenstein, owner of Los Angeles-based Marathon Communications and a former consultant to Wal-Mart. "It's a much more manageable playing field."
For reprint and licensing requests for this article, CLICK HERE.