Breaking Bad?
'Fracking' challenges could hold up Oxy drilling
Monday, January 9, 2012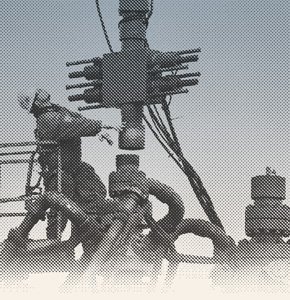 Occidental Petroleum Corp. has often run into political problems when drilling in such places as Libya and Ecuador. Now, as Occidental focuses more on its home turf, it faces a new political risk: environmental challenges over the "fracking" technology it uses to extract oil and natural gas.
Two environmental groups sued the federal government last month seeking to delay leases of 2,500 acres of federal land in California's Central Valley to three oil companies, including 200 acres to an Occidental subsidiary. The groups want the government to conduct more thorough reviews of the effects of fracking before it proceeds with the leases.
As Occidental expands domestic drilling operations, particularly at its major new oil find in Kern County, the groups have made it clear that they may continue to sue and push for government regulation that limits the use or substantially raises the cost of fracking.
"If new regulations make fracking uneconomic – even at current oil prices – this would obviously damage unconventional drilling activity, such as the shale drilling that Oxy is doing on parts of its California acreage," said Pavel Molchanov, analyst with Raymond James & Associates Inc. of St. Petersburg, Fla.
In hydraulic fracturing – or fracking as it's commonly known – a mixture of water, sand and various trace chemicals is shot into rock formations at intensely high pressure. The new cracks in the rock, held open by sand, allow oil or gas to flow out to the well. The technology has been around for decades, but its use has spread in the United States in recent years, allowing companies to extract previously inaccessible oil and natural gas.
The downside of fracking is that the chemicals can contaminate nearby groundwater supplies. In recent years, environmental groups have stepped up their campaign to limit fracking. The issue also has received more publicity, especially with last year's HBO documentary "Gasland."
"This process is dangerous and should not be allowed to go forward in California without a thorough environmental review of its effects on the area," said Jason Pitt, spokesman for the Sierra Club's Natural Gas Reform Campaign. The Sierra Club is one of the environmental groups that filed the lawsuit to delay the federal leases in the Central Valley; the other is the Center for Biological Diversity.
Analyst Molchanov said December's lawsuit isn't expected to block the company's activity or threaten its plans. However, the suit could be the first in a series.
For reprint and licensing requests for this article, CLICK HERE.
Prev Next