Villaraigosa Sets Contract Mandates
Agencies required to hire more small businesses in policy shift.
Monday, January 17, 2011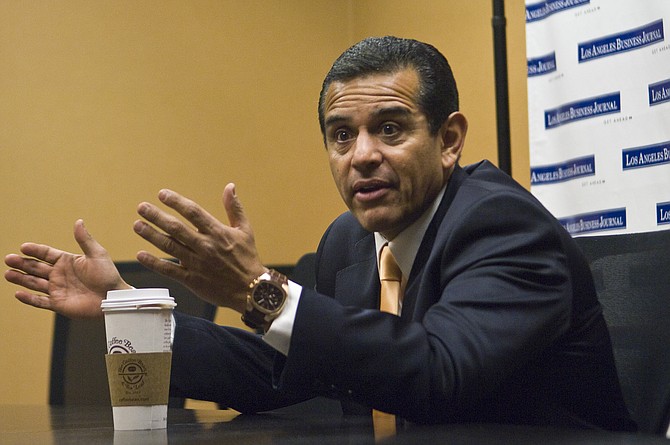 It's been a battle to get city of Los Angeles agencies to contract with small businesses and those owned by minorities, women, disabled people and veterans.
As a result, city agencies will now be required to disclose the percentage of their contract dollars that go to those businesses.
Mayor Antonio Villaraigosa issued an executive order last week eliminating its "good faith" system of urging city agencies and their contractors to do more businesses with companies in the four categories listed above. The system didn't prove effective in boosting the number of contracts to those businesses.
Instead, city agencies and primary contractors will be required to use an online clearinghouse to find small and minority-owned businesses for city contracts.
Villaraigosa also announced new annual goals for city contracts with the businesses in the four categories.
"For the first time ever, my office has made specific recommendations to city departments for contracting goals and has created a system rooted in transparency and accountability," Villaraigosa said.
The good-faith system was adopted after California voters in 1996 passed Proposition 209, which bans discrimination by public agencies in contracting, hiring, admissions or any other decisions by state and local government bodies.
Under this test, a city agency or prime contractor must show a "good faith effort" to find small and minority-owned businesses by following a list of recommendations. This test came under fire from advocates who said it did not do enough to ensure that city contracts would go to such businesses.
"It didn't work and was called the 'good fake effort' by many," said Jane Pak, president of the L.A. chapter of the National Association of Women Business Owners.
Pak and other advocates said the new directive for city agencies and prime contractors to use the online clearinghouse should yield better results. The clearinghouse, known as the Los Angeles Business Assistance Virtual Network, will include lists of all businesses seeking city contracts and will also be the primary vehicle for the city to advertise contracts coming up for bid.
The mayor's executive order also sets goals for city contracting: 25 percent of city contract dollars will go to small businesses each year and 3 percent to service-disabled veteran-owned businesses.
It's the first city contracting goal for veteran-owned businesses and was welcomed by disabled veteran business owner Maribel Mena, president of Arleta-based American Veteran Inc.
"Los Angeles is home to more veterans than any other city and the new goals and changes will improve access," she said.
For reprint and licensing requests for this article, CLICK HERE.