LABJ Insider
To Your Health
Monday, May 25, 2020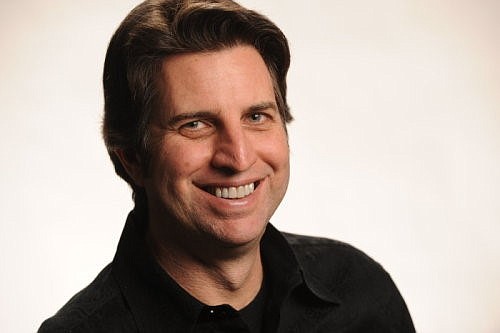 While Massachusetts-based Moderna Inc. last week grabbed headlines with promises of early trial results on a potential Covid-19 vaccine — news that made the stock market surge, at least for one day — several Los Angeles-based businesses were making quieter progress on multiple fronts in the fight against the disease.
Patrick Soon-Shiong's NantKwest Inc. received approval from the Food and Drug Administration for a Phase 1b clinical trial of the company's BM-Allo.MSC, a drug designed to treat acute respiratory distress syndrome and cytokine storm in Covid-19 patients.
The El Segundo-based company plans a 45-patient trial in Los Angeles-area hospitals during the second quarter. The drug, which is derived from stem cells, will be dispensed to critical care patients who've been placed on ventilators.
Soon-Shiong tapped another of his companies, ImmunityBio Inc., for the technology to scale and manufacture the drug.
"While MSC-derived treatments have shown promise in treating patients with (acute respiratory distress syndrome), including those with Covid-19, the ability to scale production to support the overwhelming patient need has been a challenge," Soon-Shiong said in a statement.
At UCLA, meanwhile, researchers looking at how and why the coronavirus seems to affect men more than women started a clinical trial aimed at men with Covid-19.
Their Phase 2 trial treatment utilizes a hormone suppresser that has been used to treat men with prostate cancer.
"We think there is a connection between prostate cancer research and our understanding of Covid-19 research," said principal investigator Matthew Rettig, a professor of medicine and urology at UCLA's David Geffen School of Medicine and a member of UCLA's Jonsson Comprehensive Cancer Center. 
And on the Covid-related front, six of Los Angeles County's largest health care systems joined forces last week to remind people not to delay important medical care and procedures during the crisis.
The health systems are hoping their BetterTogether.Health public service announcements can nudge people back into clinics, doctor's offices and hospitals at a time when many patients have halted treatments over virus-driven concerns.
Keck Medicine of USC, Providence, Kaiser Permanente, Cedars-Sinai, Dignity Health and UCLA Health teamed up for the PSAs, which include the messages, "Get care when you need it," and, "Life may be on pause. Your health isn't."
• • •
Another ultra-luxury property has traded hands, proof that the upper reaches of the real estate market remain active even in the toughest of times.
The Bellagio estate in Bel Air was purchased by Travis Kalanick, a founder of Uber Technologies Inc. and the company's former chief executive, for $43.3 million, according to the Wall Street Journal.
While that's a substantial chunk of change to pay for any property, it's a steep discount from the original list price of $75 million. The 20,000-square-foot house, which was designed by Paul Williams, sits on almost two acres. At one point the estate was owned by former Los Angeles/ St. Louis Rams owner Georgia Frontiere.
Kalanick shouldn't have any problems making the payments. He ranked No. 14 on the Business Journal's most recent rundown of the Wealthiest Angelenos with a net worth of $4.9 billion.
For reprint and licensing requests for this article, CLICK HERE.