47. Jeffrey Katzenberg
Wealthiest Angelenos 2019
Friday, September 20, 2019
Net Worth: $1.6 Billion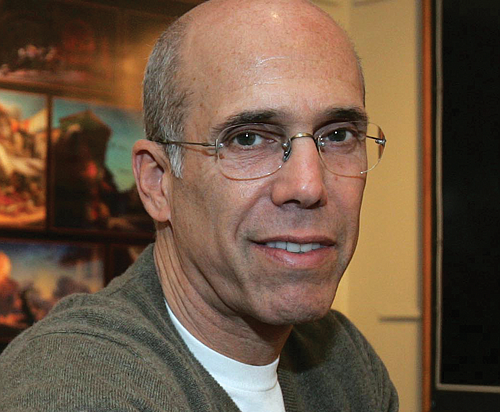 LAST YEAR: $1.6 Billion
CHANGE: 0%
AGE: 68
RESIDENCE: Beverly Hills
SOURCE OF WEALTH: Entertainment
THE MONEY: Always one of the most-watched executives in Hollywood, Jeffrey Katzenberg has cut a high-profile path in the past year. The veteran media icon is preparing for the April 2020 launch of Quibi (as in Quick Bites), a streaming video platform that will feature short-form videos. Although it's unclear how much of Katzenberg's own money is invested in the startup, the company said it has raised more than $1 billion so far and generated $100 million in ad sales. Katzenberg's net worth derives in large part from the $3.8 billion sale of DreamWorks Animation to Comcast in 2016. He also has a pool of longtime investments.
THE BUZZ: Hardly a week goes by without Katzenberg discussing Quibi in a media article or announcing a partnership with an established producer or media company. Katzenberg began his Hollywood career at Paramount Pictures in the 1970s and worked his way up to become president of production at the studio. In 1984 he became chairman of Walt Disney Studios and helped reenergize the brand with a string of hits. Katzenberg co-founded DreamWorks in 1994 and sold it to Paramount in 2004 for $1.6 billion.
Return to Wealthiest Angelenos List
For reprint and licensing requests for this article, CLICK HERE.