UCLA Receives $20.1M to Treat Veterans with PTSD
Tuesday, October 23, 2018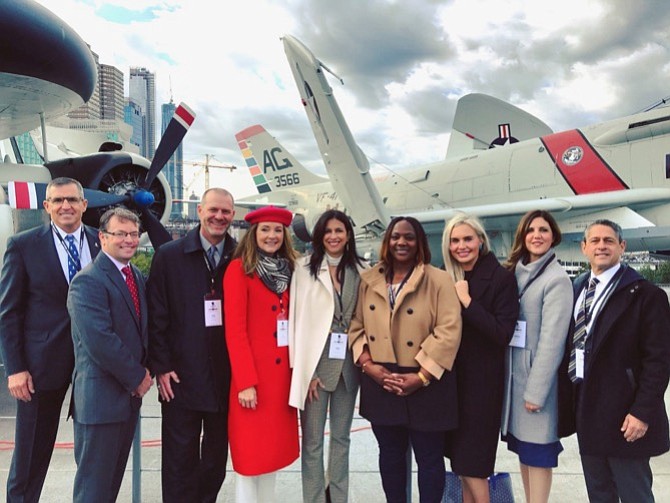 UCLA Health has received a $20.1 million grant to expand a mental health program for veterans with post-traumatic stress and mild traumatic brain injuries.
The Wounded Warrior Project, a nonprofit agency based in Jacksonville, Fla., that assists post-9/11 veterans, issued the 5-year award to allow UCLA to expand its Operation Mend mental health program.
The grant is part of $160 million that the agency has funneled into a Warrior Care Network that includes UCLA, Emory Healthcare in Atlanta, Massachusetts General Hospital in Boston and Rush University Medical Center in Chicago.
"UCLA Operation Mend provides life-changing services for veterans and families in need of specialized medical, psychological and social support services," said Johnese Spisso, chief executive of the UCLA Hospital System and president of UCLA Health, in a statement. "Thanks to the generosity of the Warrior Care Network, patients and their families will have greater access to the care they need."
The latest funding will allow Operation Mend to more than double the number of mental health patients and caregivers. Its intensive 6-week program assists patients who require more than regular outpatient care.
The Operation Mend mental health program was founded two years ago at UCLA's Semel Institute for Neuroscience and Human Behavior. An Operation Mend medical program to offer surgery and advanced treatment to post 9/11 service members injured during combat or in training was founded in 2007.
Health business reporter Dana Bartholomew can be reached at dbartholomew@labusinessjournal.com. Follow him on Twitter @_DanaBart.
For reprint and licensing requests for this article, CLICK HERE.