L.A.'s GIFT LIST: $533M
Prominent people, brand-name institutions behind big number
Friday, February 2, 2018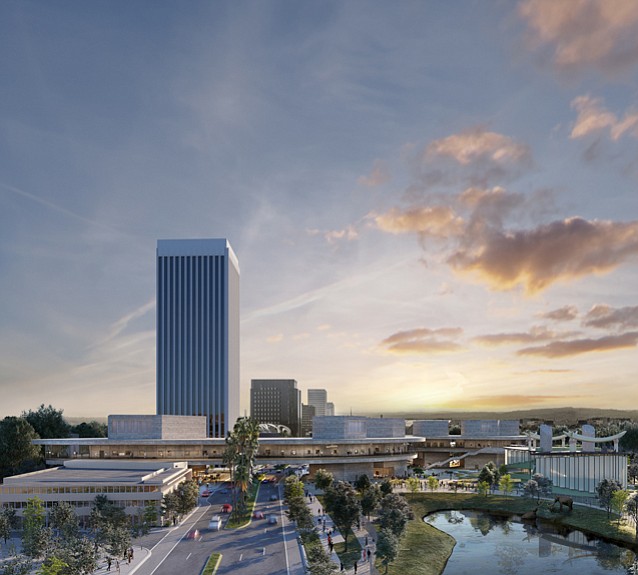 A $150 million gift will help build a new Los Angeles County Museum of Art.
A $60 million bestowal will endow new chairs at California Institute of Technology.

And a $50 million donation will help erect a new Academy Museum of Motion Pictures.
Those were among the largest commitments and gifts to Los Angeles County museums, schools, hospitals and other recipients in 2017, according to this week's Business Journal, drawn largely from data from the Chronicle of Philanthropy.
The list is made up of 37 gifts of $1 million or more to institutions in Los Angeles County - $533 million in all.
This is the inaugural list of biggest gifts, so a year-to-year comparison is not available.
Nearly two thirds of the $1 million-plus gifts – 24 – went to academic institutions ranging from Caltech in
Pasadena to UCLA in Westwood, with the Compton Unified School District among others in between. film students to faculty chairs to the performing arts.
UCLA alone received 10 of the 37 gifts for a total of $83.5 million, while Caltech received three donations for a combined $93 million, and three gifts to USC amounted to $29 million. In total, the three schools received slightly more than a third of the number of gifts on the list, and nearly 40 percent of the combined dollars. California State University-Northridge also got a big boost from a prominent philanthropist – $17 million from finance and real estate entrepreneurs Younes and Soraya Nazarian - for its performing arts center. The facility will be officially known as the Younes and Soraya Center for the Performing Arts – and called "The Soraya" for short.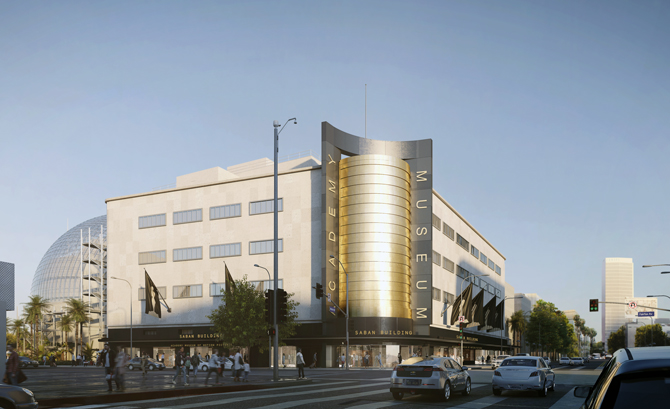 The gifts to schools illustrate how institutional fundraising operations tend to dominate the upper reaches of philanthropy in Los Angeles.
"We have a very wealthy community," said Regina Birdsell, chief executive of the Southern California Center for Nonprofit Management, a downtown-based support group for nonprofit organizations. "The challenge is that most large donations go to large organizations that can raise money. They have a reputation. They're solid investments. They have a machine that mines for donors."
Birdsell praised billionaire media mogul and philanthropist David Geffen and other big donors, but expressed concerns for the many smaller organizations that lack the staff and other support to raise such big bucks.
"There are 10,000 nonprofits doing great work in communities across Los Angeles that we can all count on," Birdsell said. "But they don't have a (fund-raising) machine."
The list included 15 donors who had given gifts of $10 million or more, topped by Geffen, who made the $150 million commitment to LACMA's campaign to raise $600 million for a museum makeover to house its permanent collection.
His October gift went to a fund dedicated to a new wing designed by Swiss architect Peter Zumthor and set to stretch across Wilshire Boulevard, from the museum's main building to a site that's now a parking lot on the south side of the street.
"We are so grateful to Mr. Geffen's philanthropic support, which is the largest single cash pledge from an individual in LACMA's history and one of the largest-ever pledges to an art museum," said Michael Govan, the museum's director, following Geffen's pledge.
Tax Plan Unlikely to Change Calculations for Big Donors
A federal tax overhaul signed into law late last year will likely cut the number of U.S. households that write off charitable gifts to nonprofits by more than half, according to one study.
But some say the law will not likely stem the flow of hundreds of millions of dollars in large gifts given by heavy hitters each year to Los Angeles universities, hospitals, art museums and others.
"For very big givers, this tax law will have very little down-size effect," said Howard Gleckman, a senior fellow with the Washington, D.C.-based Urban-Brookings Tax Policy Center, author of the study. "For the really rich people – people who give $1 million or more – it won't matter, because they all itemize (deductions)."
The $1.5 trillion Tax Cuts and Jobs Act inked by President Donald Trump goes into effect this year, and some provisions seem likely to affect charitable giving by middle- and upper-middle-income taxpayers.
A key reason: the new law increases the standard deduction to $12,000 for singles and $24,000 for couples. The increase means more American taxpayers are expected to take the standard deduction, Gleckmann said, and that likely means few will make charitable gifts for writeoffs.
"People talk about it a lot," said Martin M. Cooper, an Encino-based management and marketing consultant for more than 150 nonprofit organizations. "Without going into specifics of the law, nonprofits are very concerned because they fear that many people will be giving less because of the diminished deduction."
The number of U.S. households claiming an itemized deduction for gifts to nonprofits will likely fall from 37 million in 2017 to 16 million this year, a 57 percent drop, according to the tax center. The share of middle-income households claiming the deduction will fall even more, from 17 percent to 5.5 percent.
The total of income tax write-offs for charitable gifts are expected to fall by a third, from $63 billion to $42 billion.
The outlook for big gifts will likely remain unchanged, though.
"The motive for very wealthy people, when they give, is not to reduce their income tax," Gleckman said. "It's to be acknowledged and recognized with your name on a building, or to lower the size of a taxable estate. The art museums are probably going to do just fine, but the smaller social services will probably suffer overall."
– Dana Bartholomew
The donor of the second highest gift was the late aerospace engineer Allen Davis, founder of Hydra-Electric Co. of Burbank and Custom Control Sensors in Chatsworth.
When he died in 2015 at the age of 91, Davis directed $60 million of his estate to Caltech to endow one faculty and four leadership chairs.
"You ought to leave the world better than you found it," Davis, a distant cousin of Wilbur Wright, who had met the famous aviator, was known to say.
The third-largest gift last year was handed out by Beverly Hills philanthropists Cheryl and Haim Saban, who donated $50 million to help finance a Saban Building at a new Academy Museum of Motion Pictures.
Haim Saban, chief executive of Saban Capital Group Inc. and owner of the Power Rangers entertainment franchise, ranked 14 on the Business Journal's 2017 List of Wealthiest Angelenos, with a net worth of more than $4.3 billion.
The $388 million museum, slated to open next year, will call a wing in a former May Co. landmark at Fairfax Avenue and Wilshire Boulevard the Saban.
"We are deeply grateful to Cheryl and Haim for understanding the need for a superb museum of film in the moviemaking capital of the world," said Bob Iger, chief executive of the Walt Disney Co. in Burbank and chair of the museum campaign committee, after the September announcement. "With their tremendous commitment, they set a magnificent example for others and bring our dream closer to reality."
Other big gifts last year included $32 million given by philanthropists Richard and Melanie Lundquist, owners of Continental Development Corp. in El Segundo, to Torrance Memorial Medical Center to improve neurological, orthopedic and spinal care.
Andrew and Peggy Cherng, the husband-and-wife founders of Panda Express, gave Caltech $30 million to endow a chair in its department of medical engineering.
"We always thought of Caltech as a shining star of Pasadena," said Peggy Cherng, co-chair and co-chief executive of Panda Restaurant Group Inc., of Rosemead, following the March gift. "In between the sky and the sea, Caltech is also uniquely positioned to make a difference for humans on earth."
Jean and Ric Edelman, founders of Edelman Financial Services in El Segundo, gave $25 million to the XPRIZE Foundation to fund a competition seeking potential cures for Alzheimer's disease.The funds went to support causes from needy
For reprint and licensing requests for this article, CLICK HERE.