Commerce-based Smart & Final Expands Delivery Services in L.A. County
Tuesday, August 28, 2018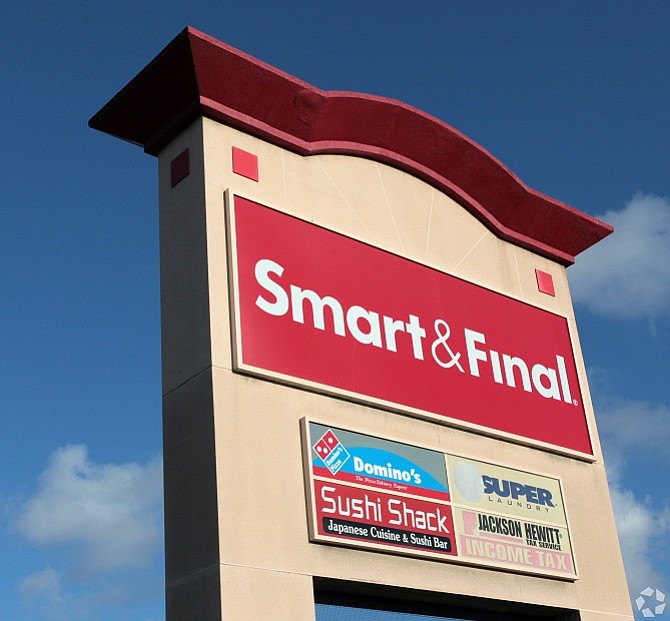 As home delivery becomes the latest competitive amenity among supermarkets and other retailers, Commerce-based Smart & Final Stores Inc. announced another 27 stores in Los Angeles County and other areas will offer delivery services.
Smart & Final supermarkets in Baldwin Park, Covina, Gardena, Highland Park, Los Angeles, San Dimas and Whittier, as well as stores elsewhere in Southern and Northern California, will offer the service as an extension of its current relationship with San Francisco-based online delivery service provider Instacart.
Delivery time to businesses and organizations as well as homes can be within two hours, according to Instacart. The delivery fee for orders of $35 or more is $5.99, the company said.
Smart & Final was unable to provide in time for publication the number of stores that offered the service originally, but it did say that with the additional stores, Instacart delivery is available from more than 90 percent of its California stores.
Instacart has been beefing up its delivery services in Los Angeles. It also delivers in the West L.A. area for Gelson's Markets, Ralphs, CVS Pharmacy, Albertsons, Sprouts Farmers Market and Aldi Inc. stores.
"At Smart & Final, we're always looking at new and better ways to offer value and convenience to our household, business and organization customers," said Smart & Final Vice President of Marketing Joe VanDette. "The latest addition of Smart & Final stores to Instacart's catalogue will help our shoppers save even more time."
For reprint and licensing requests for this article, CLICK HERE.