HEALTH CARE
Recent and archived news stories on: biotechnology, pharmaceutical companies, health insurance companies, hospitals, medical devices, medical groups
The Los Angeles-based National Health Foundation on Oct. 12 opened a 62-bed recuperative-care facility in Pico-Union for homeless residents discharged from nearby hospitals.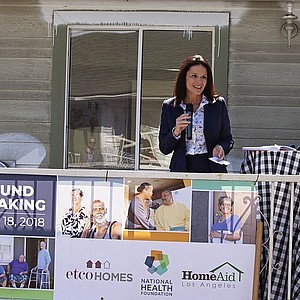 Shares in South San Francisco-based Allogene Therapeutics Inc. rose nearly 40 percent to $25 at the close of its first day of trading on Oct. 11 after a $324 million initial public offering.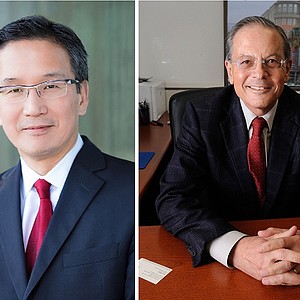 Cedars-Sinai Medical Center has graduated eight digital health startups from its business accelerator program with products designed to improve health care.
UCLA has been awarded a $5 million federal grant to develop tools to improve early detection of lung cancer.
An investment fund run by Boston-based Bain Capital has acquired LivHome Inc., a Miracle Mile–based in-home care company for seniors, and will combine the company with another newly acquired in-home services firm based in North Carolina.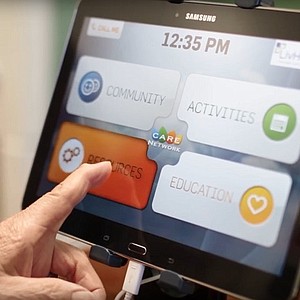 Santa Monica-based Kite, a Gilead Co., was given a go-ahead by the United Kingdom to treat some adults with lymphoma with its cell-based cancer therapy that was initially rejected as too costly.
HEALTH CARE: Belldegrun outfit gets $420M, plans IPO
Cadre of L.A. scientists behind Kite Pharma head north with new project.
Pasadena-based Arrowhead Pharmaceuticals Inc. has entered a licensing agreement with Johnson & Johnson to develop a drug to treat the hepatitis B virus in a deal that could be worth up to $3.7 billion, the company announced Oct. 4.
Kaiser Permanente has reached a tentative labor agreement with an alliance of union health care workers in eight states and Washington D.C. that includes more than 30,000 workers in Southern California.
Physicians across Los Angeles County will soon be notified by the Medical Examiner-Coroner if a patient has died of an opioid overdose.
Biomedical engineers at USC have been awarded a $2.4 million federal grant to study how nanoparticles can treat kidney disease, the university announced Oct. 2.
Long Beach-based Molina Healthcare Inc. announced Oct. 1 it had completed the sale of its Molina Medicaid Solutions to DXC Technology Co. for $231 million.
Davita Medical Holdings, based in El Segundo, has agreed to pay a $270 million settlement to resolve federal allegations of Medicare billing fraud, the U.S. Attorney's Office announced Oct. 1.
PatientPop Inc., a physician marketing platform based in Santa Monica, has expanded its scheduling service to more than 50 new online sites for health care practices.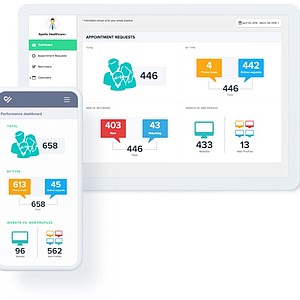 Ridley-Thomas touts county's ability to overtake rival San Diego market
L.A. County's new Bioscience Summit eyes taking industry limelight from San Diego.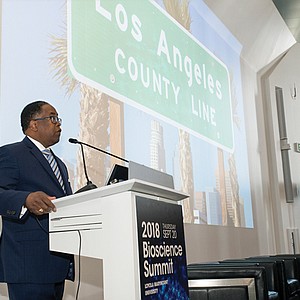 Prev Next