New LA28 CEO Kathy Carter Shares How LA Business Leaders Can Help Make the Games Great
Monday, September 20, 2021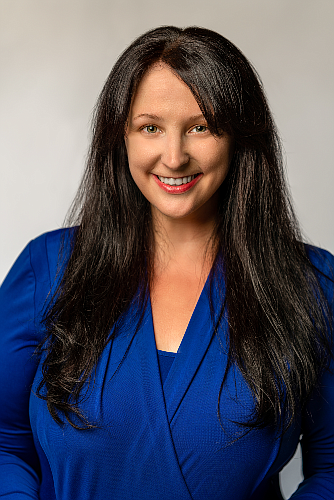 The road to any Olympics is a series of goals and milestones, turning preparation into possibilities.
 
Leading LA28, the organizing committee planning the 2028 Olympics and Paralympics in Los Angeles, down that road is Kathy Carter, who was promoted last week from chief revenue officer to chief executive.

On her first full day in her new role, Carter took time for a call to talk about what she described as Los Angeles' "obligation to do wonderful things."

"The history of the L.A. business community and support for the bid was really incredible," she said. "There's been an overall positive feeling. … We're looking at how and what we do to provide an impact, not just as a result of the Games, but before, during and after the Games."

To that end, Carter is focused on themes such as innovation and sustainability. She's executing on a "no build" strategy in which "radical reuse" is employed to leverage and overlay improvements on L.A.'s existing infrastructure rather than ground-up construction of new venues.  

More immediately on her roadmap is recruiting additional talent and preparing for the next big milestone, the handover from Paris in three years.

"We're really starting to ramp up," Carter said. "For us, it starts with making sure we can deliver the Games. With venue partners, facilities and the broader community, we have an unbelievable opportunity."

Carter said it'll take about 50,000 volunteers to make the 2028 Games a success.

"We intend to co-create these Games with the entirety of Los Angeles. … We're looking at how and what we do to engage more broadly all the business leaders," she added.

The Games are several years out, but the L.A. business community can plan to get involved well before then. Now is the time to start preparing, and participation, Carter said, could take many forms.

"We're looking at ways we can ... work with other companies to engage the community in service of the Games, perhaps as translators, docents or in fan engagement to make sure that people see the best that L.A. has to offer, and that is our people."
For reprint and licensing requests for this article, CLICK HERE.