Las Vegas to LA Train Project Put on Hold
Monday, November 16, 2020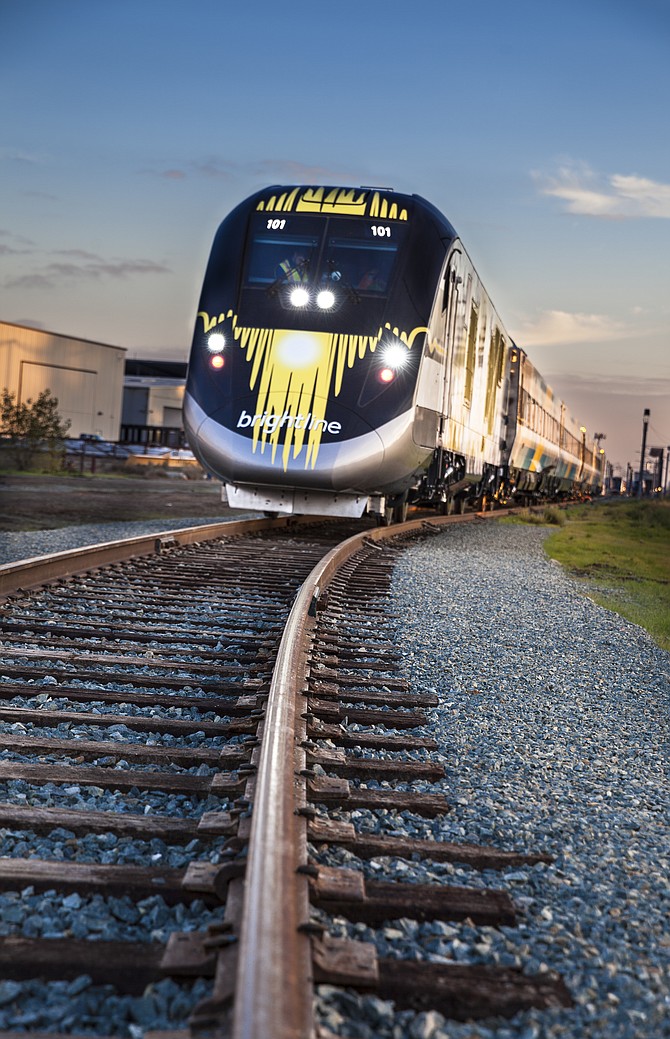 Miami-based Brightline Trains' proposed $5 billion high-speed rail line between Las Vegas and Southern California has hit a caution signal.

Brightline's parent company, New York-based private equity firm Fortress Investment Group, was unable to sell $3.2 billion in bonds, according to an Oct. 31 report by Bloomberg News.

Failure to reach the sales target, even with the support of California and Nevada state finance agencies, has forced Fortress to indefinitely postpone the project.

Construction had been scheduled to get underway as early as next year, and the line was expected to be ready for passengers by 2023.

A debt committee overseen by California Treasurer Fiona Ma had given Fortress until Dec. 1 to sell $3.2 billion in bonds toward the project, Bloomberg reported. But investors, apparently spooked by such a large bond deal in the midst of an economic downturn, placed terms on the purchase that were unacceptable to Fortress, and the firm pulled the offering.

The pandemic might have contributed to investor concerns. Las Vegas gambling and entertainment venues, which were supposed to be the major draw for rail passengers from Southern California, have been slammed by Covid-19, and business there may take years to recover to pre-coronavirus levels.

Brightline spokesman Ben Porritt acknowledged the postponement but said Fortress and Brightline were still bullish on the project. "This is a project that has tremendous support, and we will continue to move it forward," he said.

Brightline operates the only privately funded high-speed rail line in the U.S., connecting Florida's West Palm Beach to Miami. For the Las Vegas to Southern California project, Brightline created a subsidiary, DesertXpress Enterprises, doing business as Xpress West.

Much of the core route from Las Vegas to Victorville would be built within the median of Interstate 15, the main vehicle route between Southern California and Las Vegas. Trains would take roughly 85 minutes to traverse that route at speeds of up to 200 miles per hour.

Brightline has also been working to secure approval for a connection to downtown from Victorville, an additional project expected to cost about $3.4 billion.

The rail company is considering two possible routes to connect with the Metrolink regional rail system to take the high-speed trains to Union Station in downtown. 
For reprint and licensing requests for this article, CLICK HERE.