Rancho Dominguez Site Secures 3 Leases
BYD, Schultz, Total Safety agree to long-term deals
Friday, February 14, 2020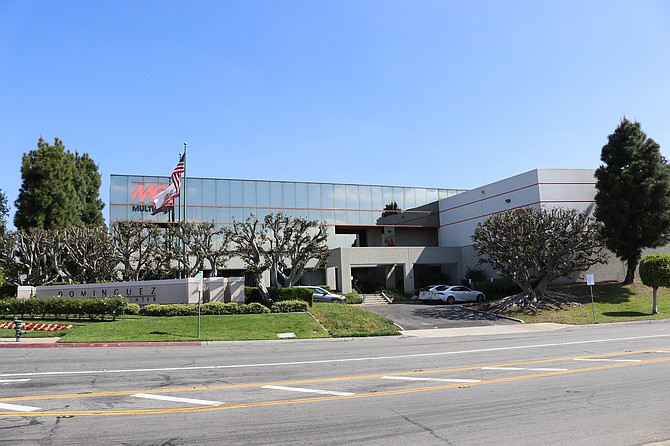 Three leases totaling 115,000 square feet have been signed for an industrial campus in Rancho Dominguez.
Klabin Co./CORFAC International's David Prior, Frank Schulz and Todd Taugner represented the owner of the buildings.
The seller, whose name was not disclosed, formerly owned an industrial equipment company at the site. The business was sold 20 years ago, and an operating entity continued to occupy the space after the purchase. That company recently decided to relocate as part of an expansion effort.
The storage solution division for renewable energy company BYD Energy signed a lease on the building at 18910 Wilmington Ave. The roughly 50,000-square-foot, 10-year deal is valued at roughly $6.5 million.
Colliers International Group Inc.'s Lary Carlton and Mike Davis represented BYD Energy in the lease.
Industrial safety company Total Safety U.S. Inc. signed a roughly 25,000-square-foot lease for a spot at 18821 Broadwick St. The seven-year lease is valued at more than $2 million.
Cushman & Wakefield Inc.'s Rusty Smith represented Total Safety U.S. in the lease.
Schultz Industrial Services Inc., which provides services to the petroleum and chemical industries, signed a lease for roughly 39,000 square feet. The seven-year lease is valued at roughly $3.3 million. Cushman & Wakefield's Eric Daschbach represented the company in the lease.
"We worked tirelessly to make sure our client had a complete understanding of the complex issues that needed to be addressed to ensure the buildings were appropriately marketed and leased with the most advantageous terms for the landlord," Klabin Co./CORFAC International's Prior said in a statement.
"This resulted in transactions that were executed expeditiously so that not one of the three facilities were vacant at any time without a lease. We're proud of what was accomplished, and our client is pleased to have three companies that are leaders in their fields as tenants for many years ahead," Prior added.
L.A. County's industrial market has seen high demand from tenants and property owners. In the fourth quarter of 2019, 10.8 million square feet of industrial space either sold or leased, compared with 13.6 million in the fourth quarter of 2018, according to data from Jones Lang LaSalle Inc.
Asking rent for industrial properties for the quarter was $0.90 a square foot, up 7 cents in one year. The vacancy rate was a mere 1.9%, compared with 2.2% the year before.
For reprint and licensing requests for this article, CLICK HERE.