China Airlines to Offer Daily Service to Taiwan from Ontario Airport
Wednesday, January 24, 2018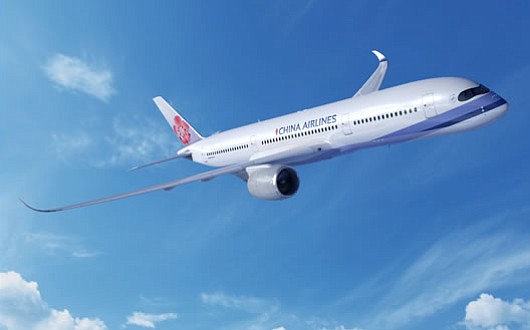 China Airlines has decided to go full throttle at Ontario International Airport.
Instead of the four flights per week that were originally planned to start in late March, Taiwan's major air carrier announced on Jan. 23 it is going with daily non-stop flights.
The airline apparently received substantially more interest in bookings than it had counted on, driven in part by the growing Taiwanese population in the nearby San Gabriel Valley.
"That China Airlines is increasing service before a single flight has lifted off is both uncommon and a testament to the high value of travel between Taiwan and Ontario," Alan Wapner, president of the Ontario International Airport Authority, said in a statement.
China Airlines spokesperson Judy Chen said airfare from Ontario to Taiwan will be comparable to the airline's rates from Los Angeles International Airport to Taiwan. Chen said promotional rates for round-trip flights will start at $570 beginning on April 1.
China Airlines decision to fly out of Ontario represents the first carrier to offer transoceanic non-stop service from the Inland Empire airport, a key milestone as the airport strives to boost its international presence.
A year ago, the Ontario airport authority took over control of the airport from Los Angeles World Airports, the city of Los Angeles agency which had previously owned and operated the facility and still runs Los Angeles International and Van Nuys airports. In the first 11 months of last year, the airport had 4.1 million passengers, 6.8 percent more than the same period in 2016.
Economy, education, energy and transportation reporter Howard Fine can be reached at hfine@labusinessjournal.com. Follow him on Twitter @howardafine.
For reprint and licensing requests for this article, CLICK HERE.