Photo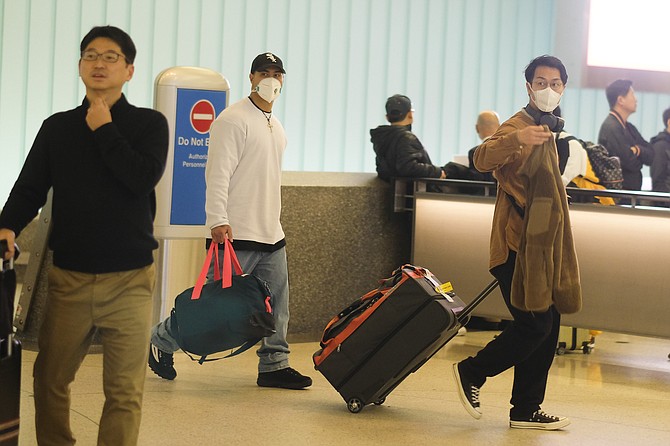 Travelers wearing masks arrive at LAX.
Stories this photo appears in:
Passenger traffic at LAX declined in December, slipping 2.5% from November and dropping 73.6% from December 2019.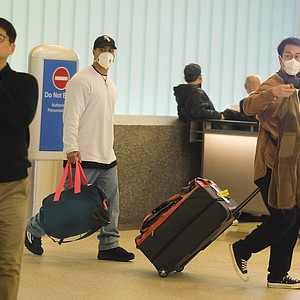 Companies try to adjust amid disruptions
Across the Los Angeles region, events and industries such as hospitality, health care and logistics are starting to feel the squeeze from the new coronavirus.