Photo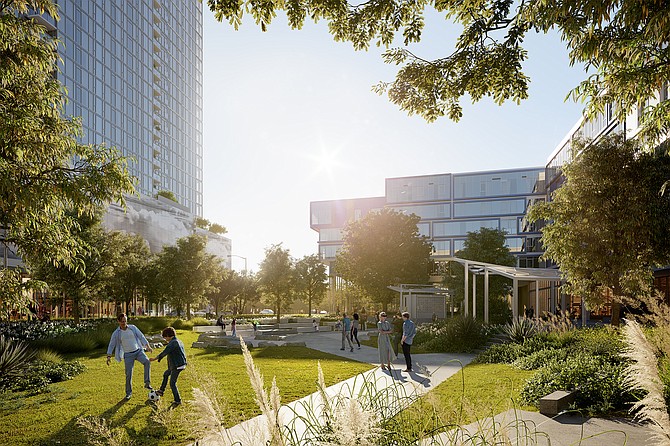 A 1-acre central park will connect the two buildings and the amenities, including clubhouses, coworking spaces, spas, outdoor pools, a 24-hour fitness center, entertainment and media rooms, and a pet room and grooming areas.
Stories this photo appears in:
Mixed-use Cumulus towers will anchor revitalized area
On the edge of West Adams, Cumulus is rising. Developer Carmel Partners Inc.'s project sits on 11 acres near the Expo Line.