Photo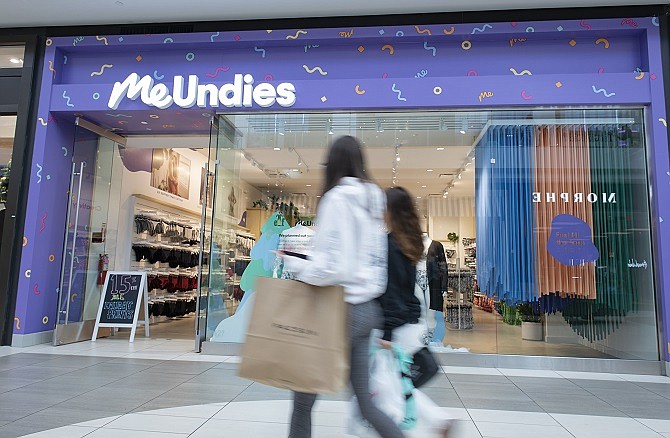 Brief Engagement: MeUndies Inc. signed a three-month lease for retail space at the Del Amo Fashion Center. The online-only brand wanted to five its customers a chance to touch and feel products prior to buying.
Stories this photo appears in:
Pop-up shops give a boost to area malls, especially during the holidays
Pop-up shops, once a novelty retail concept, are becoming part of the permanent landscape at local shopping centers.