Photo
The Beverly Hills MedMen store at 110 S. Robertson Blvd. is one of 33 U.S. locations. The company launched a delivery service in 2020.
Stories this photo appears in:
Culver City-based MedMen attributed its revenue slowdown to pandemic-driven retail restrictions.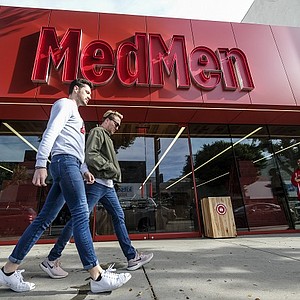 Lissack confident in retailer's future, technology
Just over a year into his tenure at the cannabis retailer, Lissack has become a linchpin at the company, overseeing multiple areas of the business.