Photo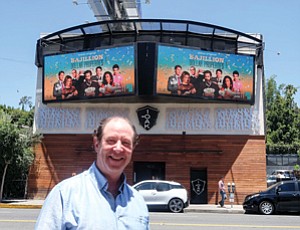 Signing On for Work: Ruben Cielak of digital sign business Tako Tyko in front of a customer's business in West Hollywood. Cielak said the city of L.A.'s current regulations for on-site digital signs make it hard to line up customers in that city.
Stories this photo appears in:
Council panel works to codify rules on digital signs for L.A. businesses.
Los Angeles looks at framing new rules for digital store signage and billboards.