Photo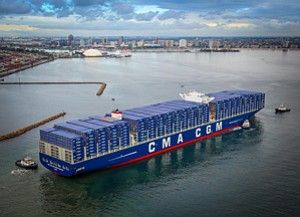 Tall Order: Megaship at Long Beach port.
Stories this photo appears in:
The Port of Long Beach reduced its air pollution levels in 2016 by a record amount as it moves toward a goal of zero emissions, according to a study released this week.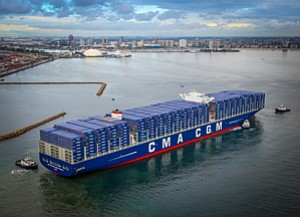 Both the ports of Los Angeles and Long Beach recorded their highest May cargo numbers in history.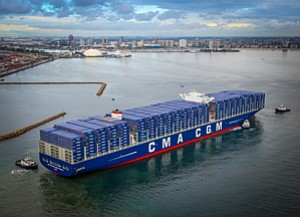 SHIPPING: Port businesses wait as partners come together.
New alliances among cargo lines have left some port businesses high and dry on scheduling.