Photo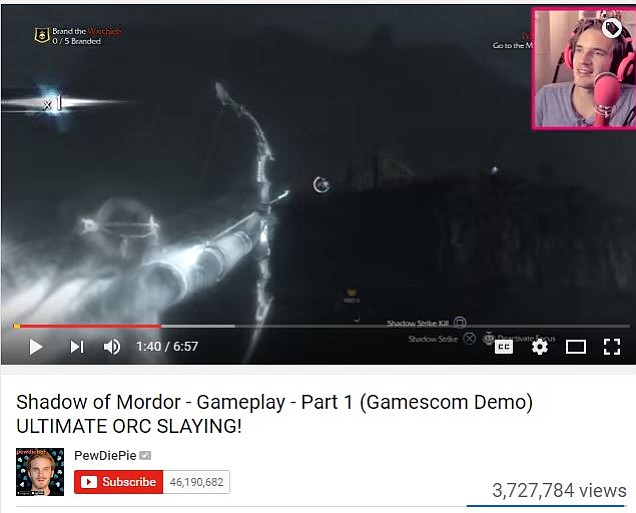 Swedish web-based video producer PewDiePie was among the influencers hired to promote Middle-earth. His video has been viewed more than 3.7 million times.
Stories this photo appears in:
FTC Hits Warner Bros. for undisclosed paid promotions, the NFL is hiring a Snapchat editor, J2 Global acquires another six companies, and more.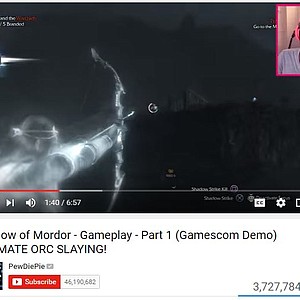 Burbank-based Warner Bros. Home Entertainment has settled charges with the Federal Trade Commission after reportedly failing to adequately disclose an online marketing campaign for the late-2014 release of role-playing video game Middle-earth: Shadow of Mordor, the FTC announced Monday.