Photo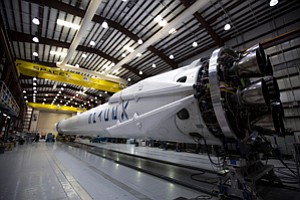 Counting Down: SpaceX Falcon 9 rocket.
Stories this photo appears in:
NASA awarded Hawthorne-based SpaceX a $50.3 million contract to launch three space telescopes in 2021.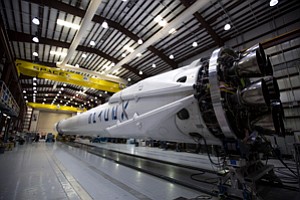 SpaceX weighs in with Falcon Heavy as low-cost satellite launch option
SpaceX hopes to tip the scales in the launch market with its Falcon Heavy rocket.