Photo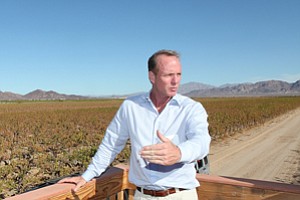 CEO Scott Slater on Cadiz's desert aquifer property in 2012.
Stories this photo appears in:
L.A. water developer Cadiz Inc. has entered into a joint venture with a division of Long Beach-based California Cannabis Enterprises to grow hemp on Cadiz land that sits atop a Mojave Desert aquifer.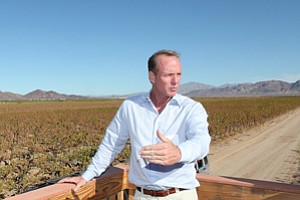 WATER: Cadiz hopes new administration will prove friendlier to desert project.
Aquifer owner Cadiz hopes a GOP White House will warm to its desert pipeline project.